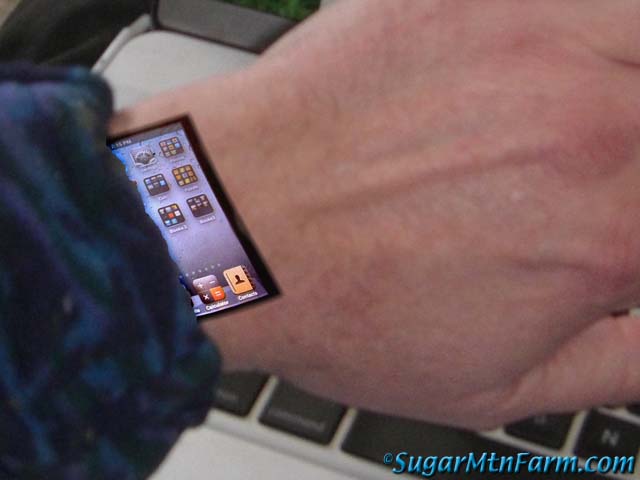 Embedded iWatch 2nd Gen
You might remember the
Apple pPods
the members of our family got installed a few years ago. It's been a real boon to communications both on the farm and over the internet so I can answer email questions, communicate with customers and access the world from our mountain top.
This year we got an early, early pre-prototype of the new iWatch 2nd Generation. It uses the advanced tattoo circuits that are bonded right into the wearer's skin providing an organic LED display (oLED). This makes it fully waterproof and it is powered by bio-energy so it requires no charging as long as I eat enough chocolate.

While the first generation iWatch only ran special Apple Watch apps the 2nd Gen version has full emulation. The iWatch 2G integrates seamlessly with iPodTouch, iPhone and MacComputers for a total data driven experience. In addition to running all the newest and legacy iOS software it also runs all MacOS X and MacClassic software and even Windows and MSDOS since Apple acquired Microsoft last month.
Imagine running X-Plane on your wrist – Just be careful of processor overheating and don't get dizzy!
iWatch Phone Mode
You might notice that even though I have the notebook function of the new iWatch I still sometimes keep notes on my good old PalmPilot.
As shown below the iWatch also comes with a video mode.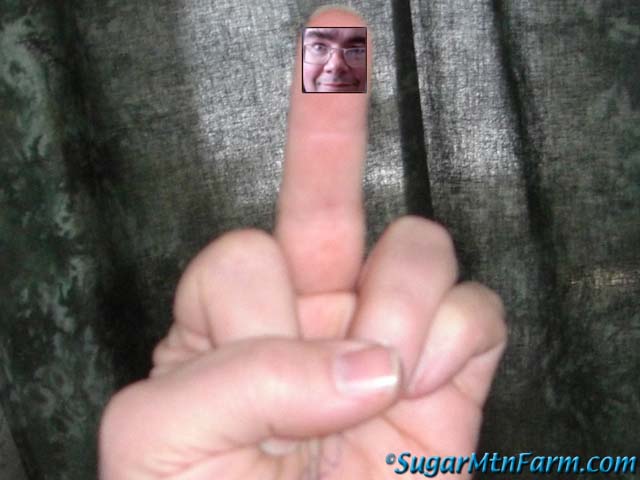 iWatch Video Phone Mode
So far, after two weeks of use, I haven't found any problems with the tattoo implant other than a little pain in the wrist which faded after a few days.
Outdoors: 24°F/4°F Sunny
Tiny Cottage: 65°F/61°F
Daily Spark: Where do they grow silent people? In mime fields.