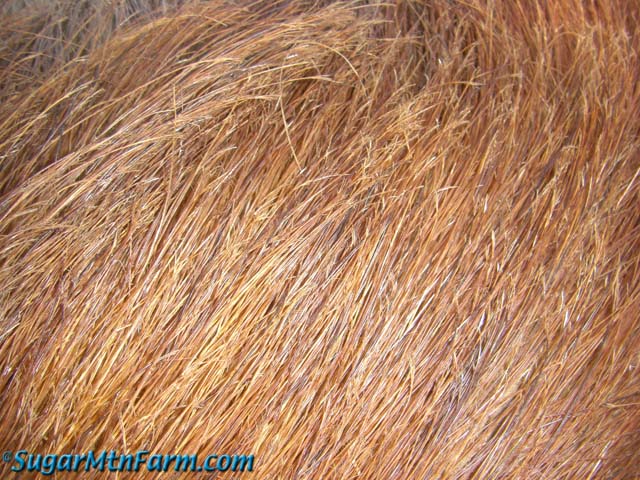 Tamboar's Boar Bristles
Pigs have split ends. Massively split ends. This is the norm on the very large pigs. I think I might have figured out an evolutionary function of split ends.
I see this most of all in the winter coats of the pigs. I suspect that the ends create a feathering that can trap heat close to their body and protect them from the chill winds.
So revel in your split ends. They may keep you warm…
Outdoors: 24°F/14°F Partially Sunny, Light Snow
Tiny Cottage: 64°F/58°F
Daily Spark: Failure is the prelude to learning. The key is to keep doing things or your last thing will be a failure.