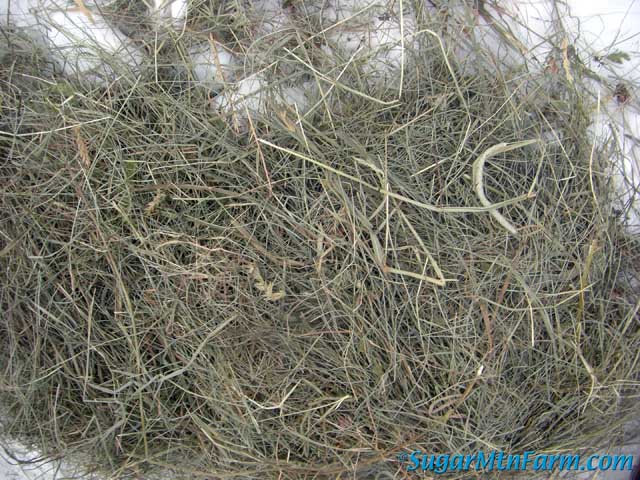 Sample of Hay
Click for Big Picture
I often get asked about the exact composition of hay we
feed
. Since we don't cut our own hay but rather buy it in from several other farms I don't have control over the species of plants used for the hay however the sample above will let you check a handful from a bale for yourself.
This is one handful of one bale out of about 150 tons from this year, just a little of the hay from one of the farms but not all the hay from all the fields or farms looks like that so don't draw too many conclusions.
Outdoors: 22°F/-12°F Sunny
Tiny Cottage: 64°F/58°F
Daily Spark: Pasture is not all grass.