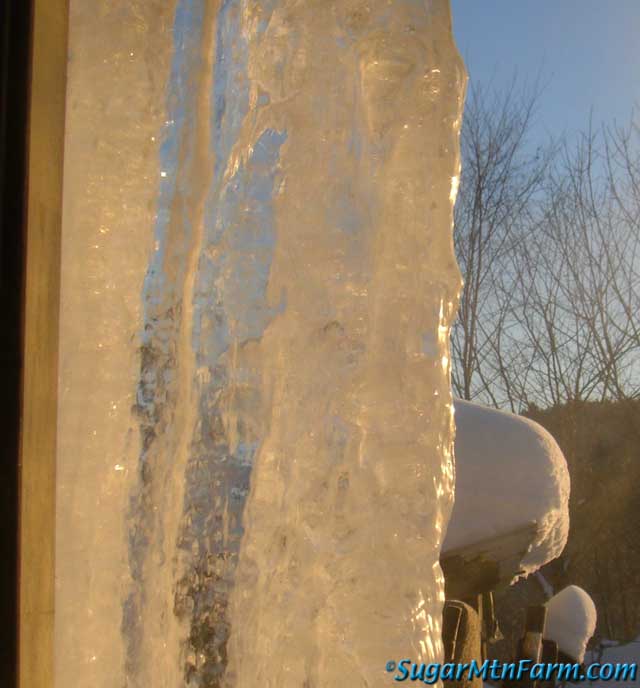 Morning Light on Cottage Door Ice Wall
I've been encouraging this huge icicle to grow next to our door. It's like growing beans but upside down. The weather conditions have been just right. It gives me ideas.
Full View of Ice Wall at Cottage Door
With proper design one could set it up so that a sheet of ice would grow to the windward side of the cottage door each fall as we go into winter and then melt away again in the spring.
This could be taken further by creating a wall of ice that would grow around the whole cottage from the eves creating a relatively warm air gap in the 20°F range right around the skin of the house. This would block the cold north west wind from right around the cottage and keep it from stealing our heat. Adaptive housing that changes with the season.
Ice is nice. I like fire and ice. Wind, at least in the winter, not so much.
Outdoors: 13°F/-14°F Sunny
Tiny Cottage: 64°F/57°F
Daily Spark: Fate is not chance.