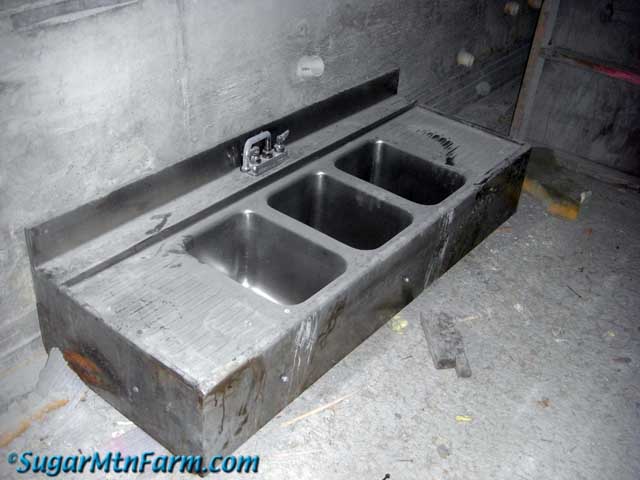 Salvaged Stainless Steel Sink
One of our restaurant customers was discarding this small three basin sink and we brought it home. A great find for someday in the future when we'll need a sink for our future commercial warm kitchen. For now it will rest quietly in the attic.
Outdoors: 24°F/-12°F Sunny
Tiny Cottage: 64°F/60°F
Daily Spark: I don't understand all the fuss about soup bowls. Then someone explained it was an auto correct error which should have been superbe owls. But then my wife said that the supper bowl was all about food, about feeding the hungry. She said the news had reported it was the second largest food event in the nation after Thanksgiving. I'm glad to hear they've figured out how to feed the hungry. I just don't understand the bit about passing the deflated pig skin. Perhaps it's chicharrón.