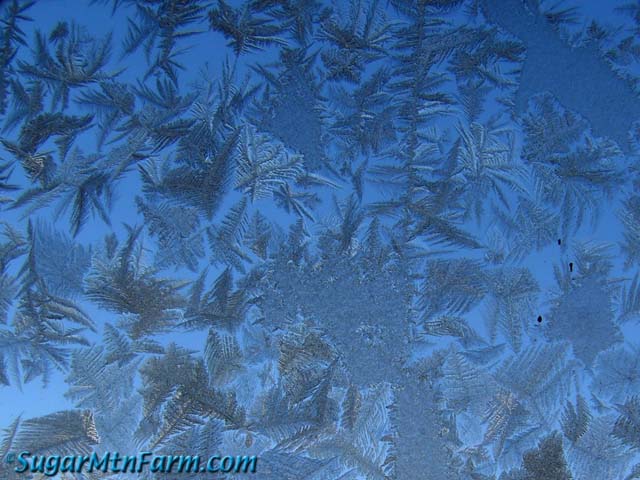 Frost on a Blue Sky
One of the benefits of such cold weather is the beautiful frost crystals inside on the thermally insulated double pane argon filled windows. It's cold out.
Outdoors: 4°F/-17°F Sunny
Tiny Cottage: 64°F/56°F
Daily Spark: A good thing about breeding pigs is my mistakes taste like bacon.