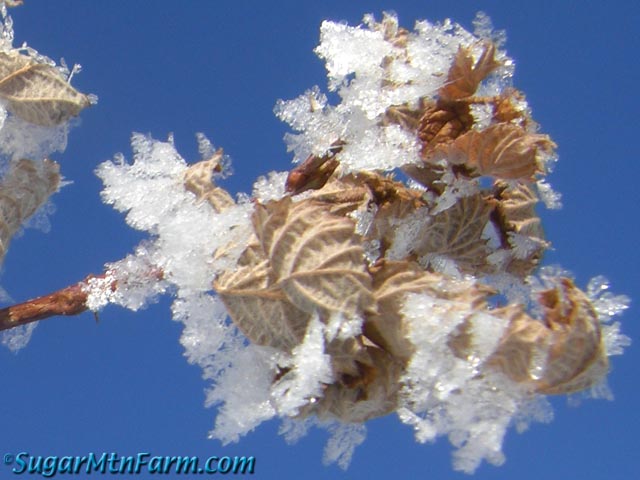 Dew and Hoar Frost
After a clear deeply cold night we come out to find the world covered in glimmering frosted crystals that grew in the night. The ground, branches, vehicles, animals, anything that held still is sparkling in the morning light.
Outdoors: 4°F/-20°F Sunny
Tiny Cottage: 65°F/58°F
Daily Spark: I can't decide if I want waffles.