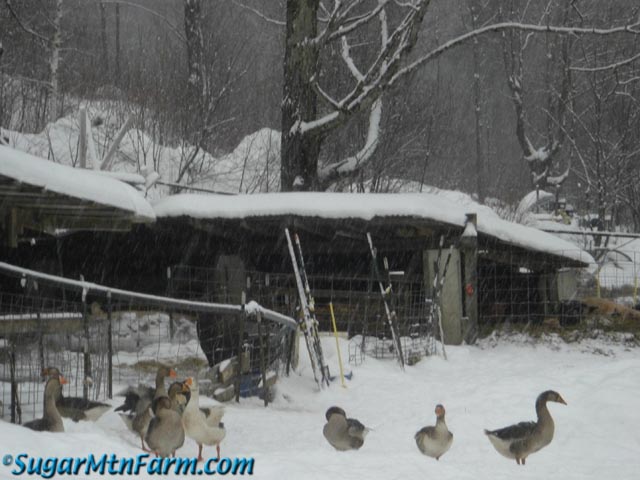 Snow Geese
Every day the snow pack builds up a little thicker. It's that time of year. Interestingly, even on a clear cold night we still get some snow. Dew snow. The moisture dropping out of the air even without any visible clouds.
Outdoors: 14°F/1°F Sunny, 3″ Snow
Tiny Cottage: 64°F/60°F
Daily Spark: I looked in the box, there was no cat.