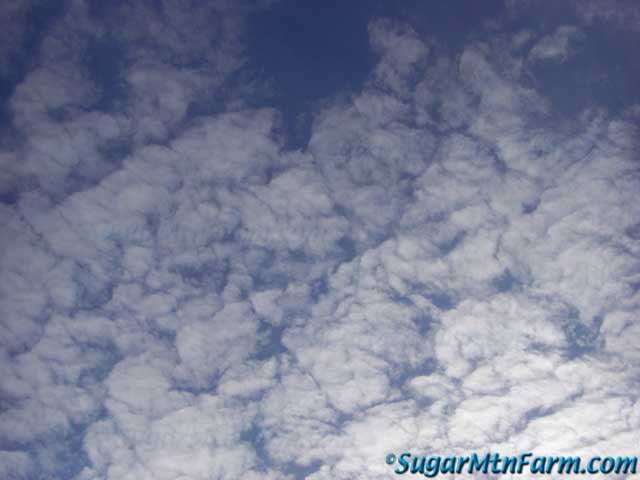 Blue Patchy Cloud Sky
Very pretty clouds overhead as we loaded pigs for market. We've been collecting photos of clouds for the past year and made up
cloud coloring books
as Christmas presents for 2014.
I see a grinning white wolf in the middle. What do you see?
Outdoors: 20°F/4°F Sunny
Tiny Cottage: 65°F/60°F
Daily Spark: Imagine if science were like commerce. As a scientist I would come up with an idea, write a paper about it and publish that to stake my claim. Then nobody else would be allowed to think that idea for seventeen years without paying me a royalty since I thought it first, or at least published first. That is how bad an idea the patent system is.