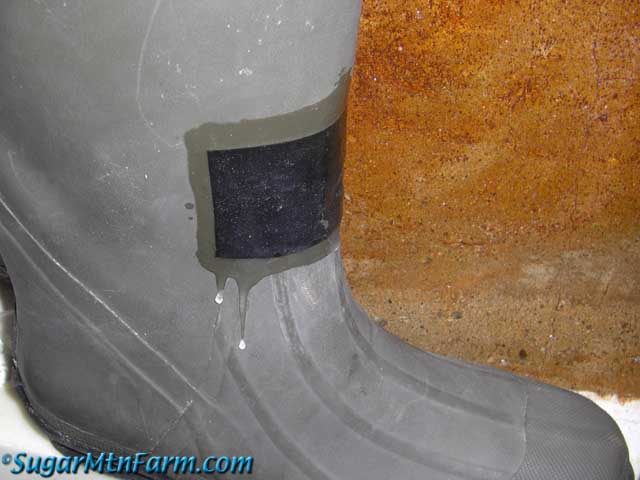 Tape and Polyurea
Boots wear out. Sometimes we wear out our souls. Sometimes we get punctures in the sides from projections like sticks or rocks. Even the best boots we've found to date wear out. If a boot lasts a year we're doing well. Wet feet are no fun. Especially in the winter.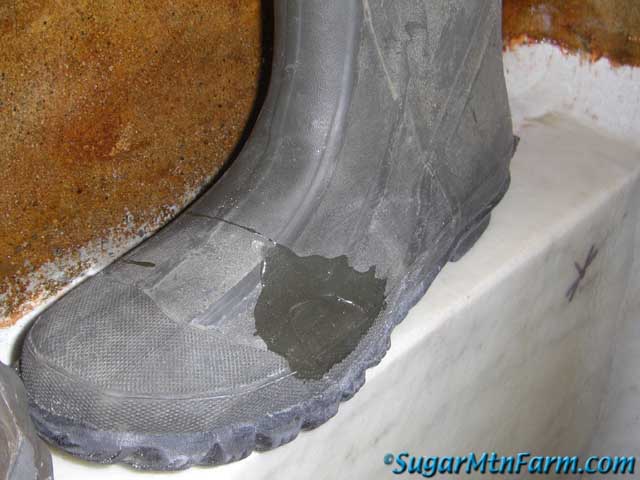 Polyurea Patched Big Hole
We've tried a variety of compounds from shoo-goo to tape to rubber cement to patch the boots but these patches don't tend to last very well. They're just not tough enough.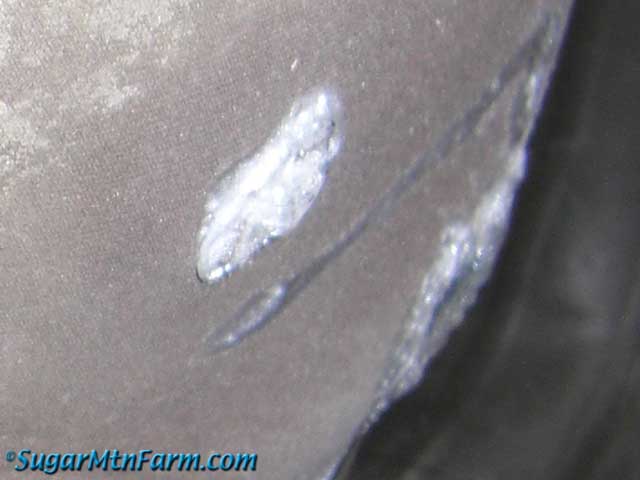 Too Much Moisture – Needed to be Drier
The latest method involves
polyurea
. It looks better than any compound I've tried before being a lot tougher and more adhesive. This polyurea is a two part chemical that we mix up to coat the walls, floors and ceilings of our butcher shop so that the concrete is sealed and cleanable. It's perfect for that task, producing a tough slightly elastic surface. It appears to have fixed holes both small and very large on these four boots. In a year we'll know just how good it is.
Outdoors: 31°F/24°F Sunny
Tiny Cottage: 64°F/60°F
Daily Spark: Inspiration is 90% desperation.