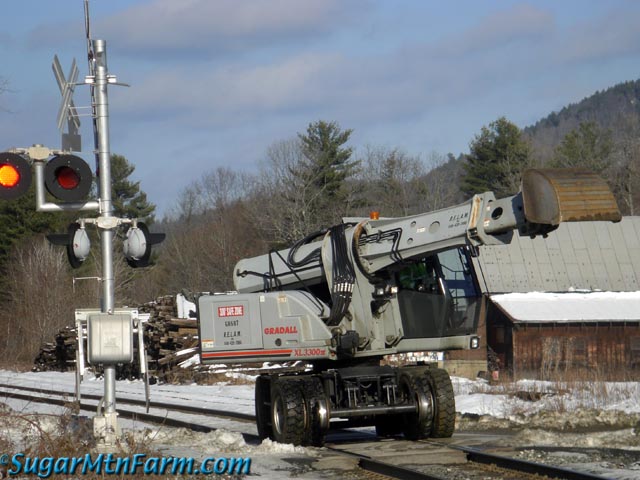 Punch Hoe Train
We saw this interesting machine drive up to the railroad tracks and climb on to the south bound line.
Rather than the digging bucket being on an articulated arm it is on a linear retracting arm. Very different than our backhoe or the track hoe we bring in on occasion.
The tracks were wet and he seemed to be having a hard time getting going but once he had momentum away he went. Hope he doesn't have to stop suddenly!
Outdoors: 34°F/24°F Sunny
Tiny Cottage: 64°F/59°F
Daily Spark: Daddy, where did i come from? Well, my child, when two mathemeticians fall in love they get together and, er, well, they multiply and when you multiply the square root of -1 by itself it is no longer imaginary… and there you are!