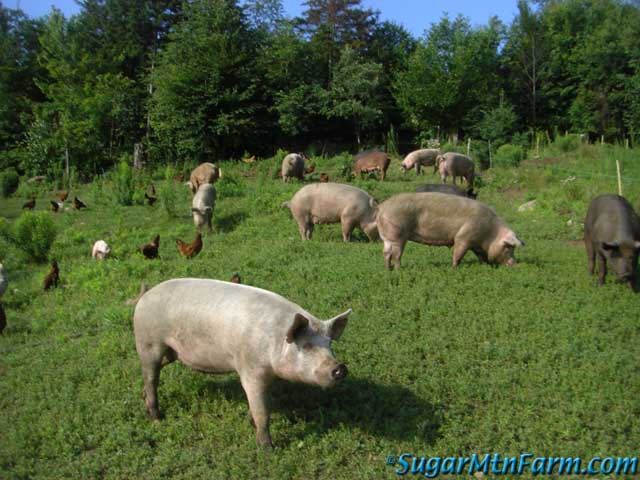 Sows and Hens on Green Pasture
Just a reminder lest we forget the color green…
This is the photo that did not make it onto our
2015 Sugar Mountain Farm Calendar
cover.
The careful eye of those who have already received their calendars might spot the subtle differences between this almost winning photo and the one that actually made it. There is also an easter egg on the final cover, as well as many buried within the calendar.
Outdoors: 29°F/21°F Sunny
Tiny Cottage: 65°F/60°F
Daily Spark: If you're going to build a bridge, keep going all the way to the other side.