Raging Iron on Sky
Occasionally I go down off the mountain on the delivery route. Yes, the world is still there. In Waterbury, Vermont I spotted something new by the side of the road.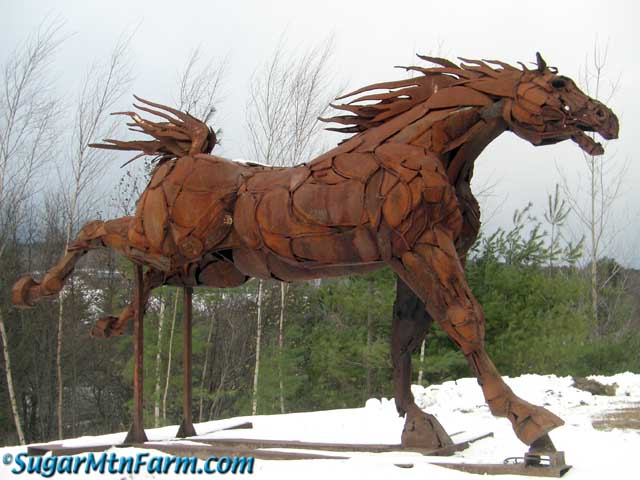 Iron Horse Sculpture
It was a magnificent and enormous sculpture of a horse made from propane tanks. What a blast!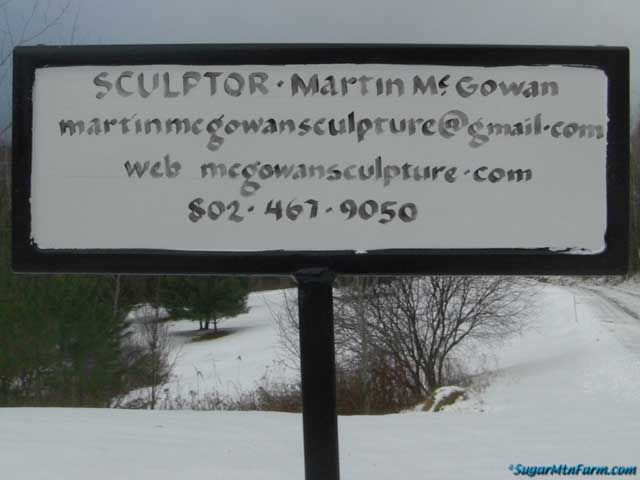 The Artist: Martin McGowan
While we were admiring the sculpture, the owner of the land drove up and told us the back story. The sculptor is a friend of his. The land owner was giving the sculptor's work some exposure there by the side of the road. It is a fantastic spot with the view of Camel's Hump a.k.a. the Sleeping Lion Mountain off in the distance.
If you want to know more about this steed or the creator contact:

Martin McGowan
martinmcgowansculpture@gmail.com
http://McGowanSculpture.com
802-467-9050
Turned out the land owner was someone we knew indirectly. He was the past owner of Cold Hollow Cider Mill where we get apple pomace sometimes for our pigs. Small world!
Outdoors: 24°F/3°F Overcast, Light Snow
Tiny Cottage: 65°F/61°F
Daily Spark: I come to your world in peas.