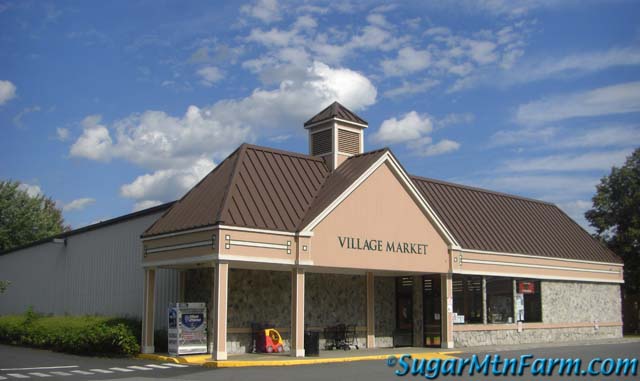 Village Market in Waterbury, Vermont
This year we began delivering to Village Market in Waterbury, Vermont along Main Street next to Green Mountain Coffee Roasters.
Our fresh cuts of pastured pork are delivered weekly as well as ground, linked and bulk sausages, hot dogs, kielbasa, bacon, hams and by special order you can get oddments such as trotters (great for stews) and head (soups, stews, brawn). Ask for Joe in the meat department to make special orders such as crown roasts and allow several weeks lead time.
Outdoors: 31°F/23°F Sunny, Snow on the Mountain
Tiny Cottage: 63°F/58°F
Daily Spark: If you miss-spell enough times you are bound to get it right, even if it is the grown word.