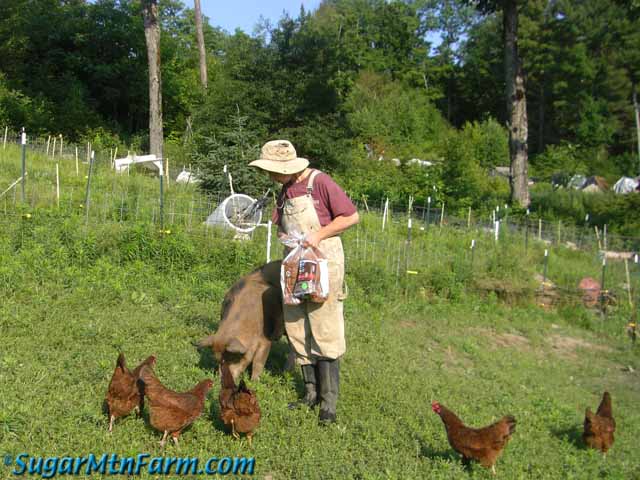 Training Pigs and Chickens
There is sticky white stuff all over the ground but we're going to ignore that and remember the color green by looking at pretty pictures such as the one using a little bread to train the pigs and chickens not long ago.
Since 80% to 90% of the pigs's diet is low calorie pasture and hay depending on the season a slice of bread will make them come running and
pay attention
. With 200 pigs in a field all running towards you, think thunder…
Outdoors: 36°F/28°F Partially Sunny
Tiny Cottage: 63°F/57°F
Daily Spark:
Environment = EnViROnMeNT = Vermont Nine
…anagrams keep rolling in my head.