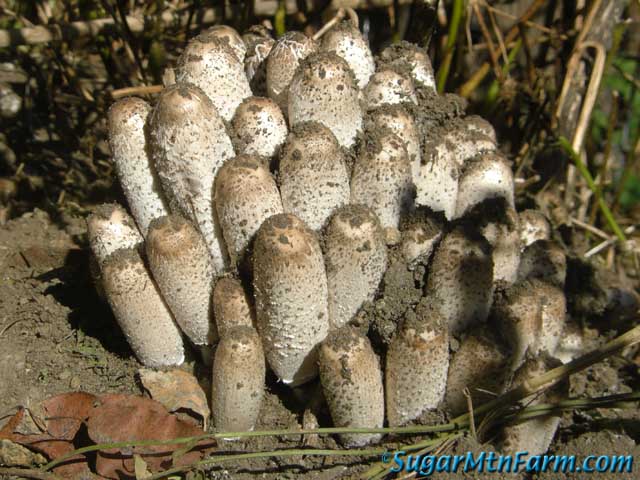 Mushrooms Bursting Forth
These mushrooms are a large clump of very big mushrooms that burst out of the compost pile. It is their last ditch effort to make spore while the weather's warm.
The funny-guys are making the best of this beautiful weather while it lasts. Our fields are still lush and green which the livestock, and I, appreciate.
Outdoors: 65°F/50°F Sunny
Tiny Cottage: 66°F/60°F
Daily Spark: Thousands of candles can be lighted from a single candle, and the life of the candle will not be shortened. Happiness never decreases by being shared. -Buddha