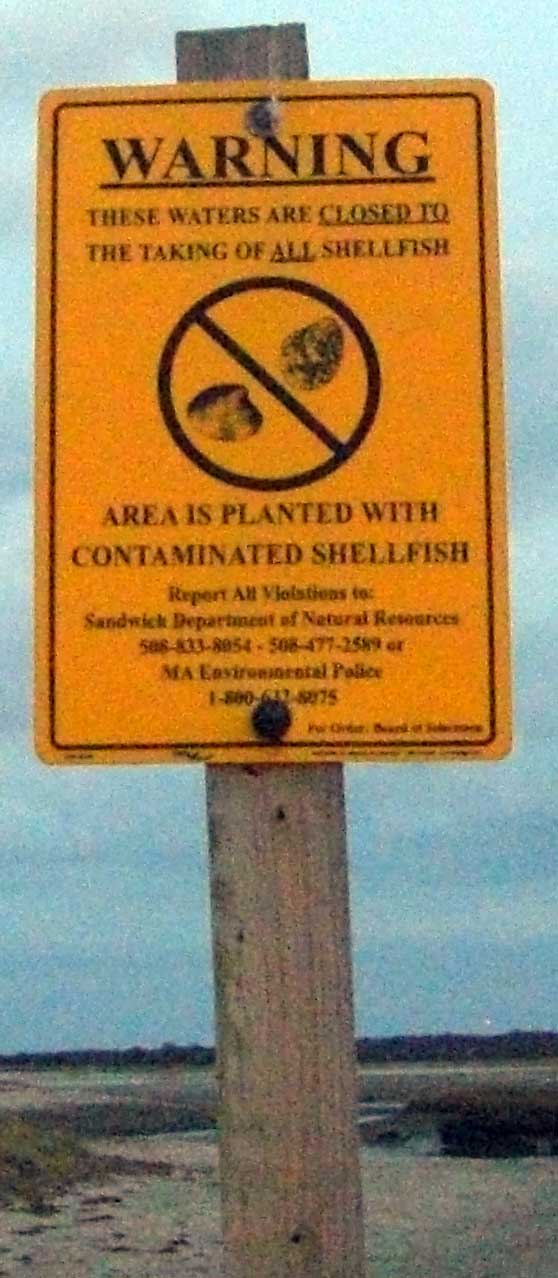 Our Government at Work
According to this sign our beloved fearless leaders, or is that leerless feeders, are feeding toxic shellfish to New Englanders. Either that or they're lying. Given the liability exposure of purposefully poisoning the populous it seems like the latter although they've done the former before…
Personally, I think it's all
FUD
.
Outdoors: 71°F/57°F 3″ Rain
Tiny Cottage: 66°F/60°F
Daily Spark: One of the questions the IRS asks is "Is you your child younger than you." This suggests that possibly the government has developed time machines and is working to solve the Grandfather Paradox. There might be more mundane explanations but I like this one.