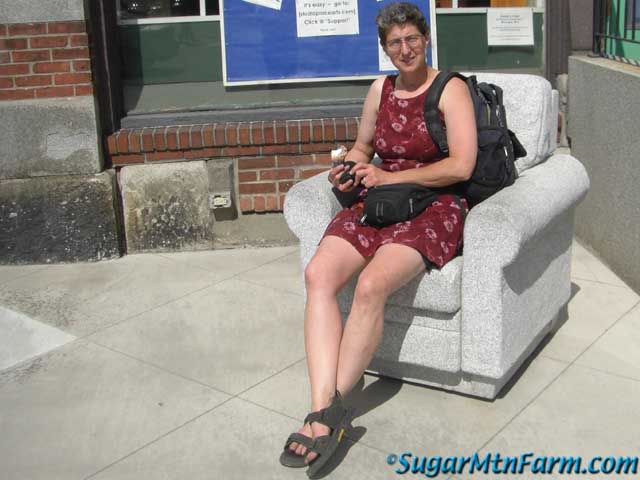 Relaxing on Granite Easy Chair
The local city of Barre, Vermont has some fun new granite sculptures. The local area is known for granite quarrying and carving. Stone is something that is rather easy to come by here in the granite state. Oh, wait, that's New Hampshire. Well, it's the same here across the river in Vermont.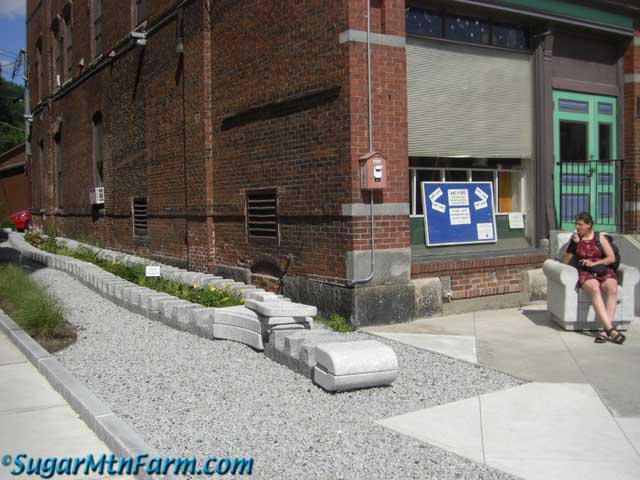 Giant Zipper Flower Bed
North of the easy chair is a rather creative flower bed in the form of a giant zipper next to the new building.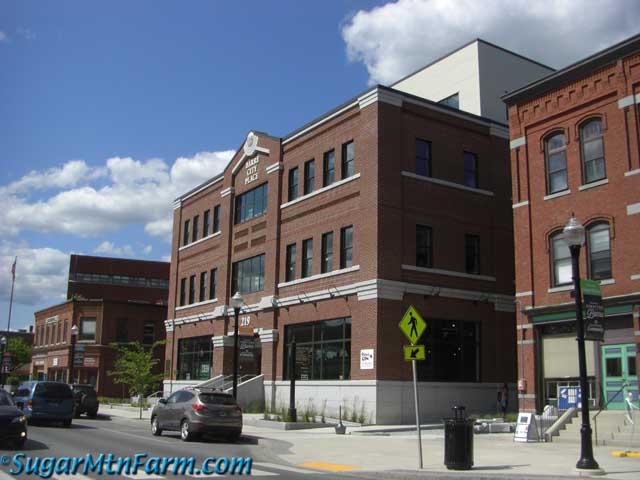 City Center Building
This is the new City Center Building which we've been watching rise. It came out very nice, fitting in well with the local architecture.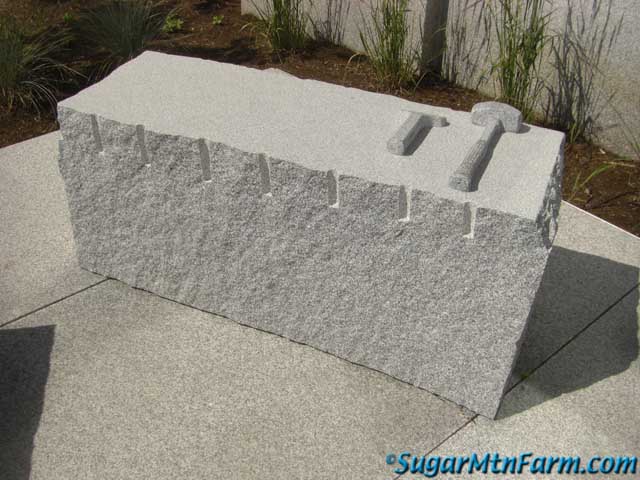 Hammer Bench
In front of the City Center Building are four granite benches. Each is carved from a single block with what looks like objects left on them by the stone carvers.
Hat & Blaster on Bench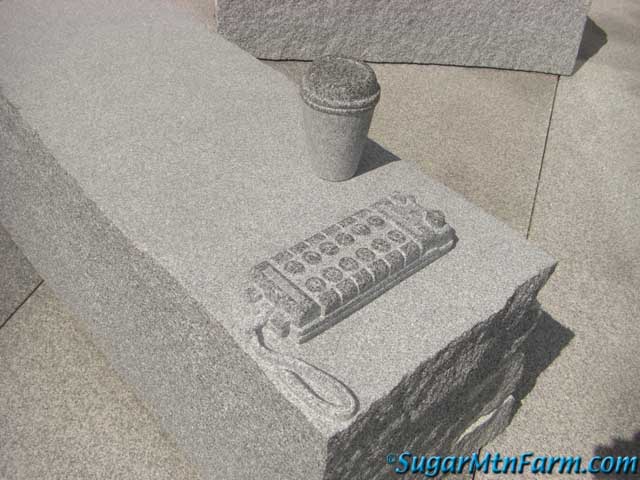 Coffee Bench
Lunch Box on Bench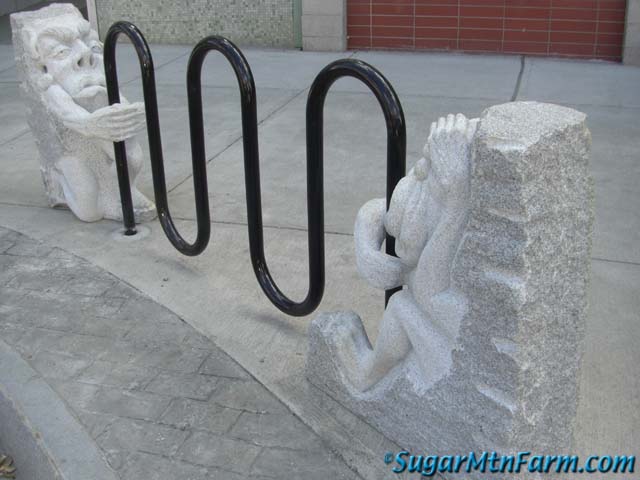 Gargoyle Bike Rack
Across the street is a bike rack guarded by to gnomes or gargoyles.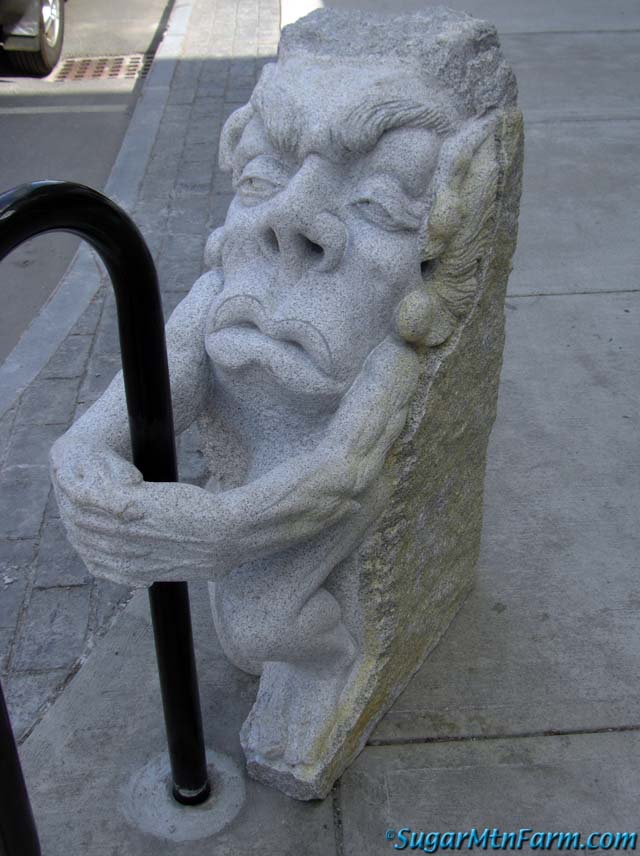 South Gargoyle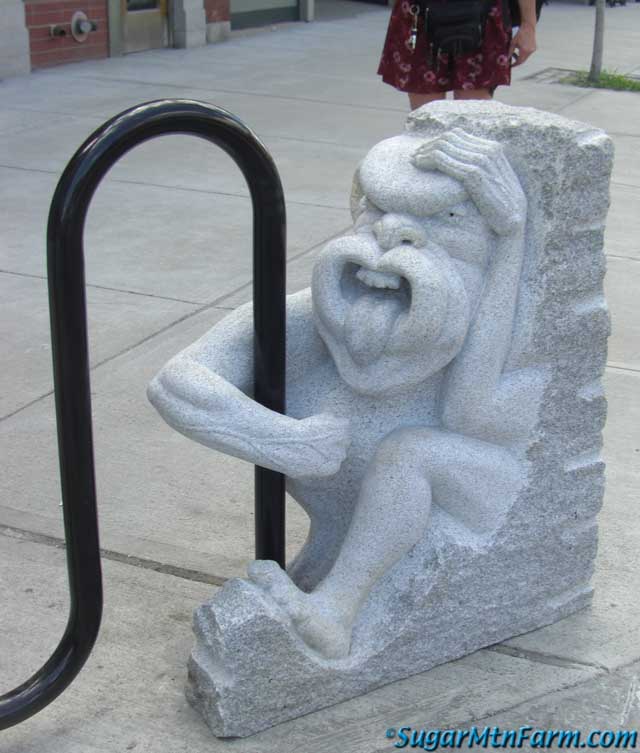 North Gargoyle
Outdoors: 54°F/30°F Sunny
Tiny Cottage: 65°F/57°F
Daily Spark: I would rather mince meat than words.