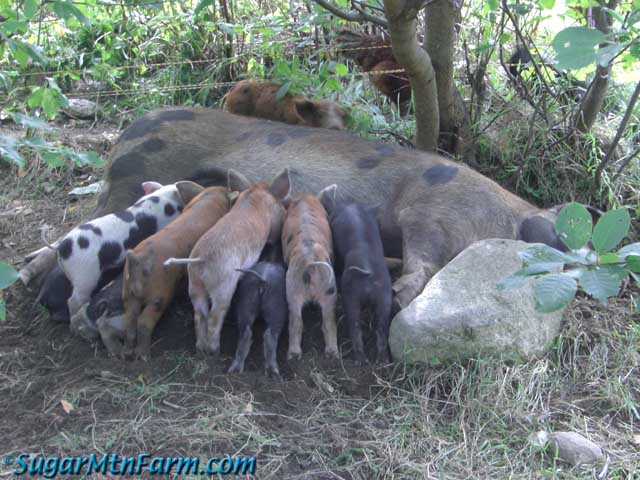 Eager, Happy Piglet Butts at the Milk Bar
This is a sight I get to see a lot on my daily walks out in the fields.
The sow is making contented "nurse me" calls to the piglets. All is well in the world on Sugar Mountain…
Did you notice the chicken?
Outdoors: 82°F/54°F Sunny
Tiny Cottage: 67°F/63°F
Daily Spark: What if you had a choice: A cure for mortality or a cure for morality?