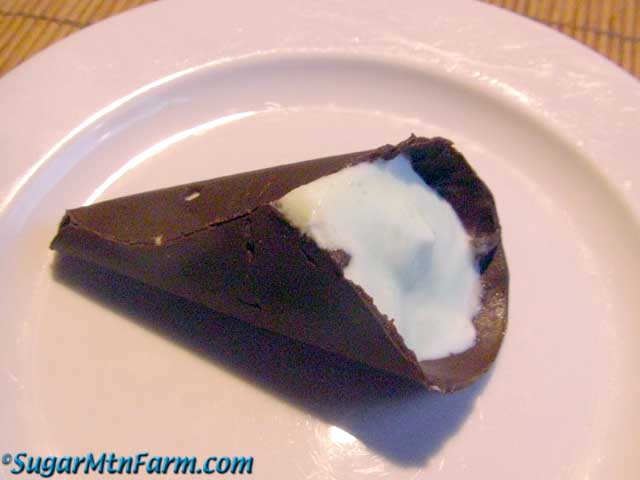 Homemade Chocolate Cone filled with Homemade Mint Ice Cream
Despite appearances, and despite the delicious taste, this was not made at the New England Culinary Institute's dessert kitchen. Rather, Hope, age 11, made these delicious chocolate cones filled with mint ice cream, all from scratch.
Chocolate Mint Cones on Chocolate Doily
To present her creation Hope made a chocolate lace doily using a hand made paper piping bag by doing a bit of origami.
This spring I had bought a book on chocolate desserts for Hope and she has been treating our family about once a week, sometimes twice a week, to scrumptious after dinner delicacies.
There are certain rewards to teaching your children to cook from a young age…
Outdoors: 73°F/59°F Sunny
Tiny Cottage: 66°F/62°F
Daily Spark: Beauty is in the nose of the beholder.