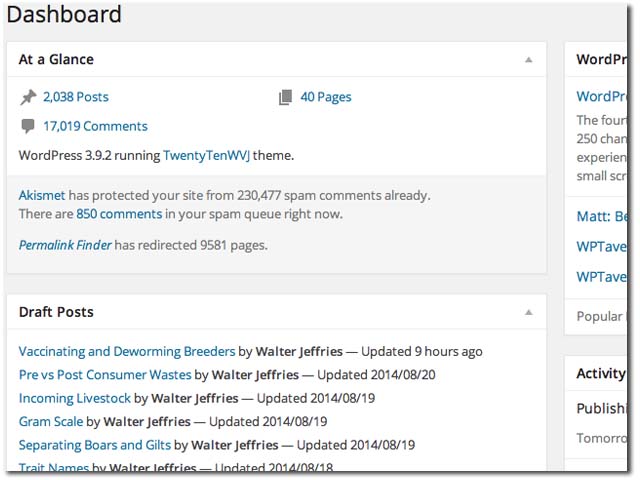 Seventeen Thousand Comments
The other day we broke the
four millionth
visitor mark. Now we've broken the seventeen thousandth comment mark. Careful where you walk – Shattered records are littered all over the floor.
If you look in the right hand column you can see lists of the top commenters, top commented posts and favorite posts. Older posts are always open to comments and I see all new comments. One of the wonderful things about the web is how it reaches not only across space but across time.
Outdoors: 67°F/52°F Overcast, Light Rain
Tiny Cottage: 66°F/62°F
Daily Spark: What are the karmatic consequences when an evil person accidentally does good? That is to say, is it okay if we accidentally save the world?