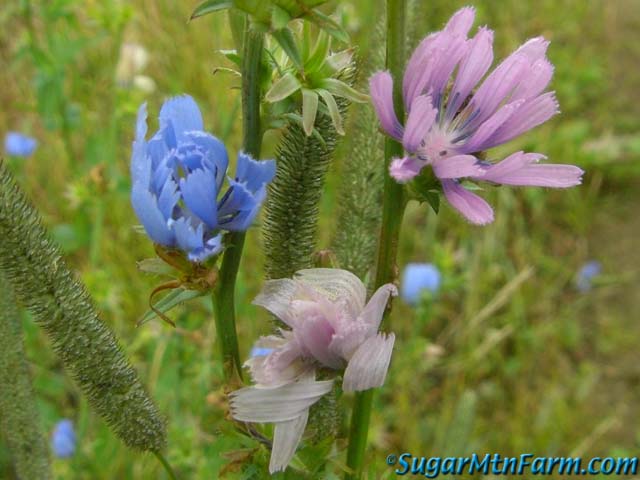 Chicory and Timothy
These are
chicory
flowers in blue and pink. We also have violet and white. The lower one is a faded pink. As the flower gets old it loses its color. The chicory starts blooming in early summer and continues late into fall.
Pigs love chicory and it is good for them. There is research that says it prevents boar
taint
but I have a suspicion that it is more the fiber in the diet that is helping with the skatole based taint than the chicory specifically. However, I'm not sure.
We didn't used to have chicory although I do see it down in the lower valleys. We planted what we have back in 2010 and it has reseeded very nicely. It certainly thrives in our soils, reseeds well and comes back from the root stock early in the spring.
Outdoors: 78°F/53°F Partially Sunny
Tiny Cottage: 67°F/62°F
Daily Spark: Men in Grey – the invisible, unseen, unnoticed masters of the Universe.