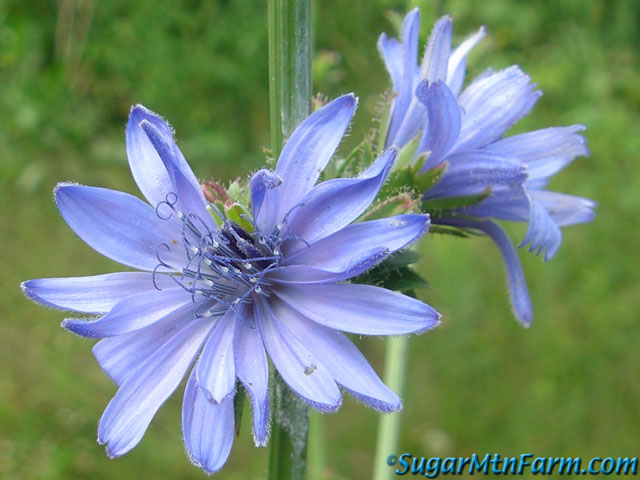 Violet Chicory
(Click to Zoom)
Unfortunately the camera does not capture the rich colors of chicory flowers.[
1
,
2
] This is one of those times I wish I had a higher resolution camera. The one I have is 8 MegaPixels which is great but 16MP or even, gasp, the new 25MP would let me see even more macro detail that I can't see with my eyes in the real world. I do love getting closeups.
I had walked up the
water line road
to check the springs as the water flow to our upper ponds had slowed a bit. A little repair and maintenance and it was flowing well again.
The raspberries are just starting to produce ripe fruit. In a week or two we'll be inundated. I'm looking forward to that bounty.
In other flowery news my mailbox tiger lilies are blooming too.
Outdoors: 82°F/68°F Sunny, 2″ Rain
Tiny Cottage: 70°F/66°F
Daily Spark: Don't panic – I've got a spare towel.