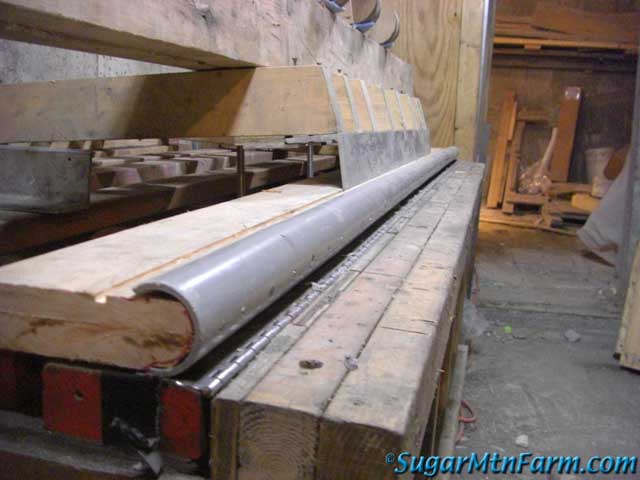 Round Bender Edge
Will recently made an adaptation to his home brew
wooden metal fabrication machine
that lets him do precise round corners. He is building the stainless steel tables and counters for the initial cutting room (iCutter) of our
butcher shop
.
Some of the counters will have cutting board plastic tops for cutting. Others will have stainless steel tops where heavy equipment sits like the vacuum packer and meat grinder.
By making the front edges an open round shape the tables are stronger. The ends will be welded to create a seamless upside down tray that fits on the frame.
Both the stainless steel tops and the plastic tops will be removable. I designed the stainless steel ones to snap-on to the stainless steel frames that hang on the walls. Being able to snap them on or off means it will be easier to do a deep cleaning on the room.
The tables will hang from the walls on sockets rather than standing on legs on the floor so that it will be easy to clean the floor before and after each meat cutting session. Sanitation needs to be easy.
Outdoors: 84°F/68°F Sunny
Tiny Cottage: 70°F/65°F
Daily Spark: In the salad days of summer, the slumbers of cucumbers are no more.