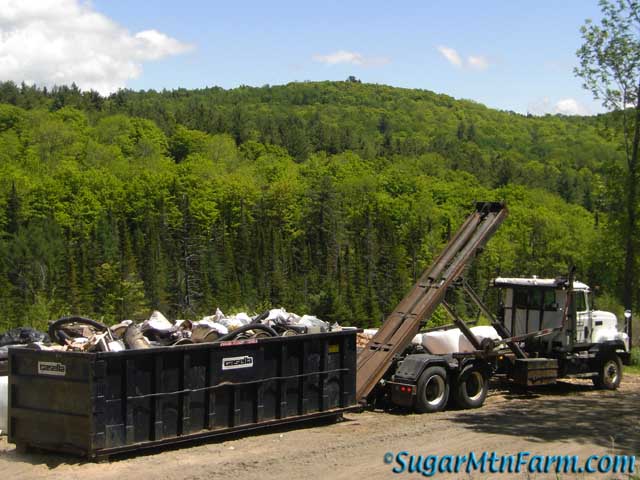 Dumpster Pickup
We do not have trash pickup because I do not like rat delivery. Twice in the past we had trash pickup and each time we ended up with rat populations as a result.
Mostly we don't have very much trash so this isn't a big deal but we've been doing a lot of clean up around the farm this spring, getting out stuff that has been here for decades, some before us, and that required a differently solution than us taking it to the dump in the van with the recyclables. Thus the dumpster.
I just got the bill this morning. $720.18. That was worth it. Doing the big dumpster fast, loaded in one day, was cheaper than our time and gas plus the dump fees.
Outdoors: 72°F/65°F 4″ Rain
Tiny Cottage: 68°F/64°F
Daily Spark: Once we know what is possible we can invent it, create it, do it. Sorting the possible from the impossible is the difficulty.