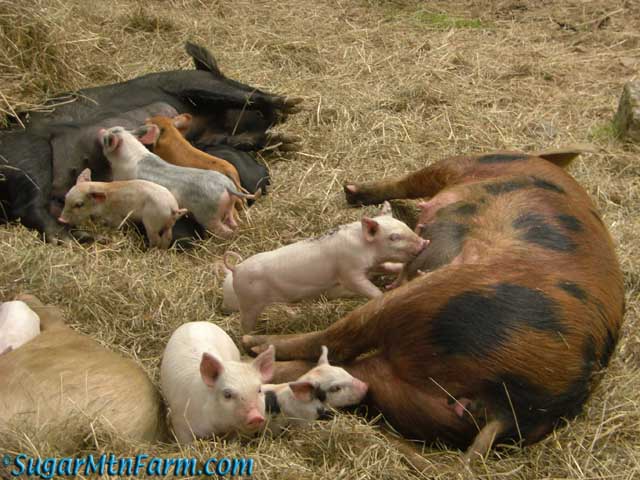 Sows and Piglets Upper South Field
For
Summer Solstice
I got planting done. I'm a bit late. So I scaled back to things that are likely to get to harvest before first frost, things that can tolerate frost and a few gambles incase we get one of those falls where first frost doesn't come until October. I wouldn't mind.
Outdoors: 62°F/40°F Sunny
Tiny Cottage: 66°F/62°F
Daily Spark: The difference between God and the Devil is better tech support.