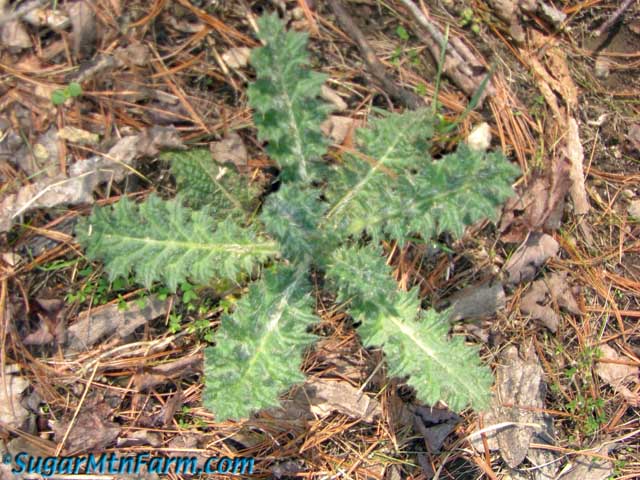 Thistle Plant
I really love thistle flowers, they're beautiful.
I really hate thistle thorns, they're painful.

Ah, a love-hate relationship based on superficial looks and the deep piercing burning feeling of thistle thorns piercing my body parts while walking through the fields. Oh joy!
Fortunately pigs love thistles too and they seem to have not problem with the thorns. They eat the thistles up, top to bottom, even digging up the roots. The result is there are no thistles out in the fields where the pigs graze. This one pictured above is by our front gate with my day lilies. I'll let it grow and bloom but collect the seed so it doesn't spread.
Outdoors: 68°F/54°F 1″ Rain, Partially Sunny
Tiny Cottage: 66°F/63°F
Daily Spark: Once you have learned to ride a bike, no matter how long you stop you can still fall off.