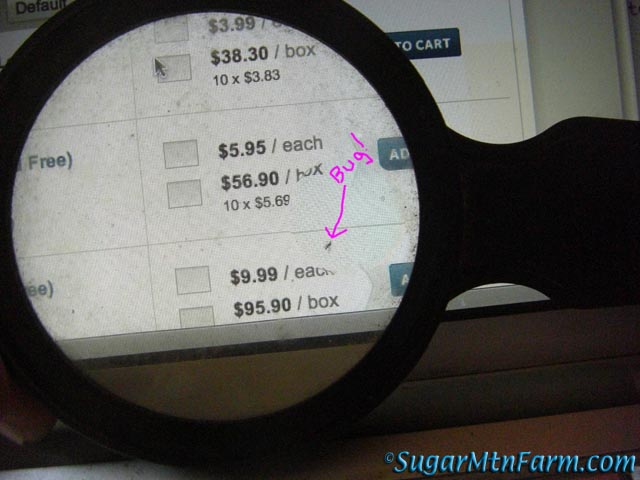 Bugged
There is a bug in my computer. The squishy kind.
Magnified
I think it is a no-see-um, sort of like a black fly but smaller.
It is not on the screen but somewhere within the layers of the LCD display.
Outdoors: 64°F/51°F Sunny
Tiny Cottage: 66°F/63°F
Daily Spark: It's not a flaw, it's a feature!