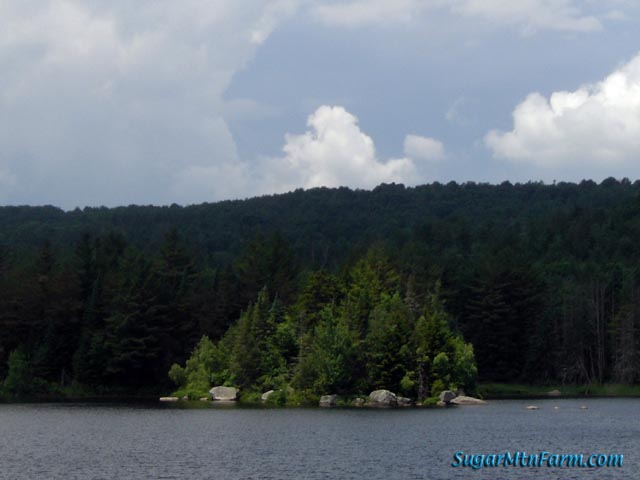 Island in the Orange Reservoir
Master butcher
Cole Ward
who we apprenticed with for 18 months is offering a meat cutting class at chez Chef Courtney.
Date: Saturday, June 28th, 2014
Time: Starts at 8 AM and goes until the pig is done
Morning: Pig cutting workshop in the morning.
Lunch: Included – bring an appetite!
Afternoon: Sausage workshop in the afternoon.
Location: Chef Courtney Contose Kitchen Store, 65 Falls Road Shelburne VT (map)
Contact: 860-372-0681 or 802-318-7328
Take Home: Meat, Sausage and experience!
Cost: $225 per person
Be sure to ask Cole for an autographed copy of his instructional DVD set and book!
Outdoors: 70°F/50°F Partially Sunny
Tiny Cottage: 68°F/64°F
Daily Spark: The further a society drifts from truth the more it will hate those who speak it. -George Orwell