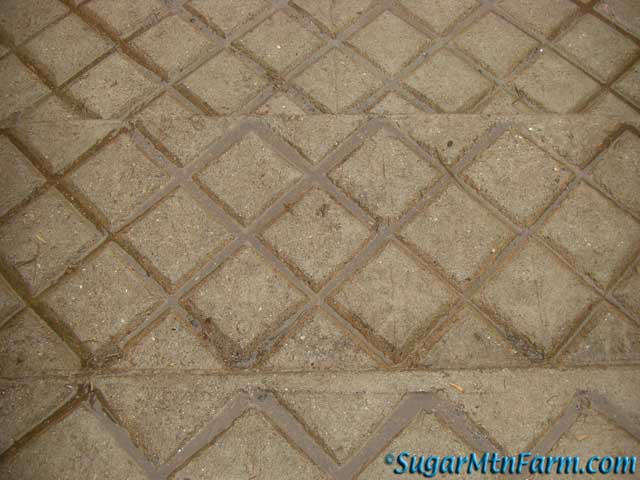 Concrete Patterns
This is a rather interesting pattern in the concrete. There is a reason for this.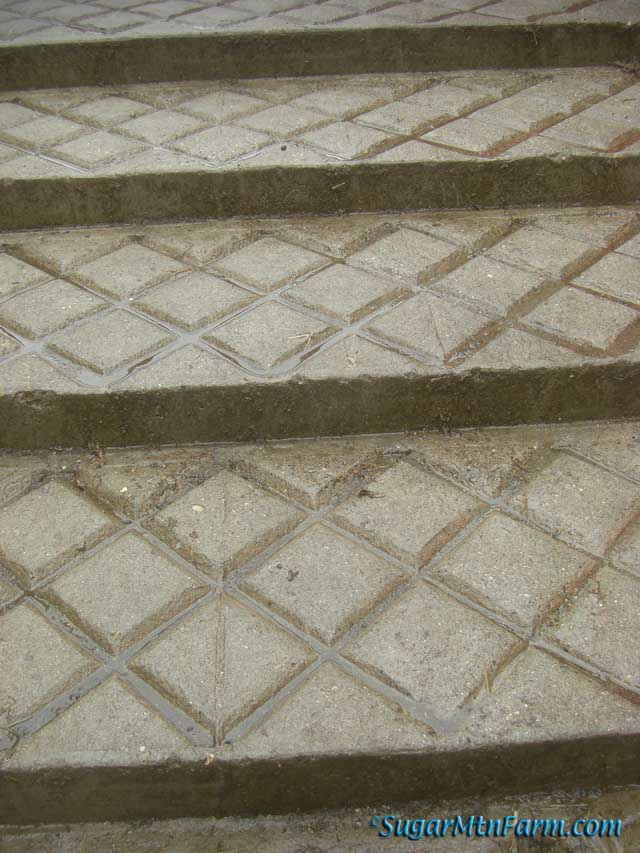 Stair Tread Traction
The steps are designed so vehicles of various heights can back up to them and then livestock can safely unload with sure footing below. The tread pattern for livestock handling facilities was designed by
Dr. Temple Grandin
. This is one of those many things that is obvious now but previously floors were made smooth which caused animals, and their handlers, to slip, fall and get injured.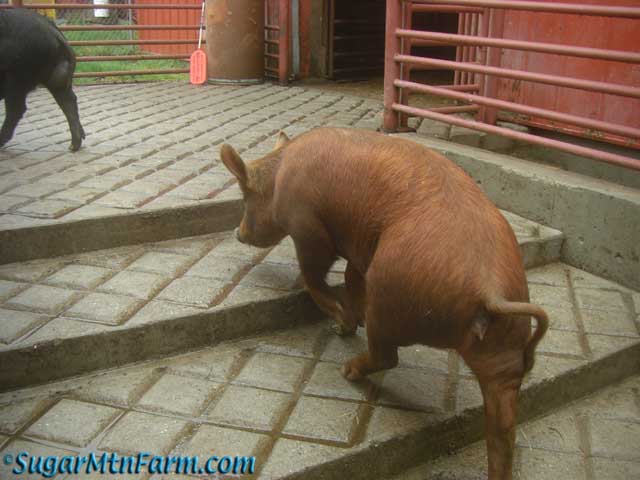 Pig Demonstrating Steps
This piggy went to market…
Gathering of Pigs – Behind the Scenes
…part of the group for this week.
We will use something like this in the lairage of our butcher shop where the animals wait over night prior to slaughter. The only disadvantage I know of from this tread pattern is that it is a bit harder to clean. I plan to experiment a bit with the slope and open angle nature of the tread.
The pig on the left is from our Blackieline. Next rightward is one of our Tamworth pigs. From there over are what we call cow-pigs, referring to their coloration, which are a cross of our Blackie and Mainline genetics.
Outdoors: 74°F/54°F Sunny
Tiny Cottage: 67°F/65°F
Daily Spark: The past, the present and the future walked into a bar. It was tense. -Anon