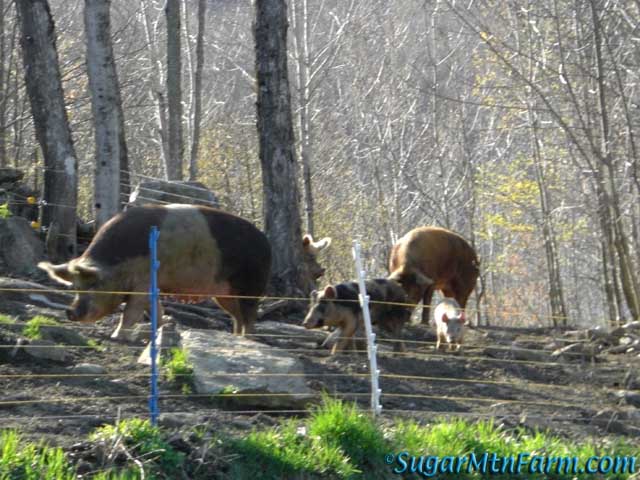 Sows and Feeder Pigs
The pigs are happy to see the greening pastures.
These sows and feeder pigs are returning from the north pasture after grazing all day. There's a lot of grass and other forages now available. As they shift out of their winter paddocks we are planting for their fall and winter foods of sunchokes, sunflowers, pumpkins and other good late season foods.
Outdoors: 74°F/50°F Sunny
Tiny Cottage: 68°F/64°F
Daily Spark: Not being one to quaff at ethics I have never had morels.