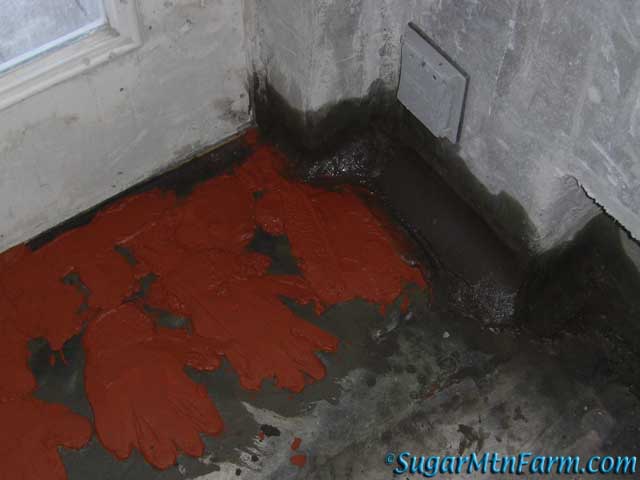 Red Hand Prints
Yesterday I filled the
hand prints
and paw prints with red concrete. After this has cured for a week Ben is going to grind them down flush to the floor making permanent prints of our hands in the entry of our
butcher shop
. Will did the dark charcoal colored concrete coving in the hall so now the cure count down begins.
The joke around here is some future archeologist is going to think we were something like the cave painters in France who left their hand prints on the walls.
Today we primitive herders moved our late gestation sows south to Underhill and grower pigs were herded up the mountain and to the northern pastures, vast herds of lumbering pigs migrating with the seasons along their annual greater routes.
Outdoors: 60°F/50°F Sunny
Tiny Cottage: 66°F/64°F
Daily Spark: How do you pat a porcupine? You don't. -Will to Kavi as I removed the quills from his left paw.