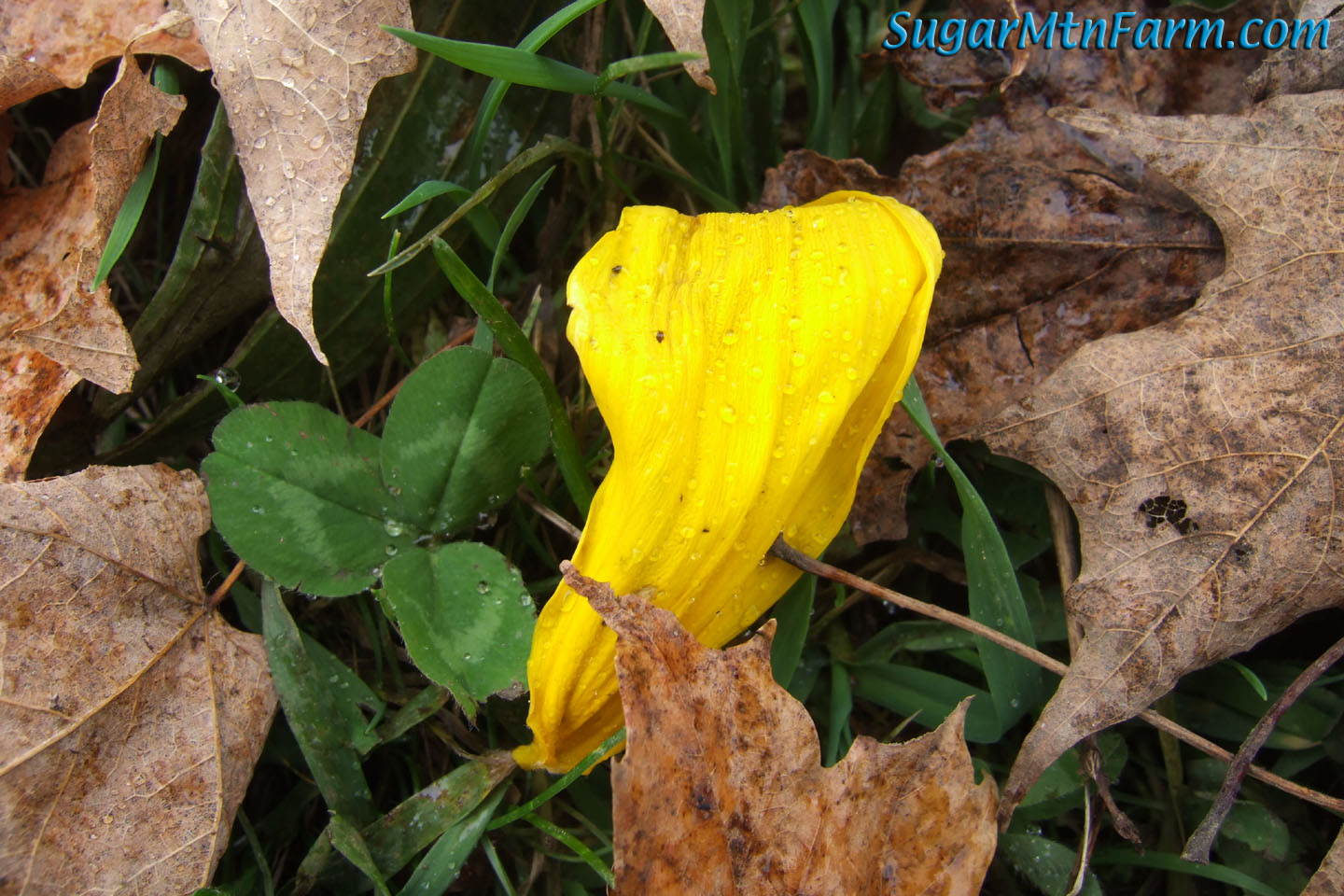 Yellow Sunflower Petal – A memory of color and Summer to come…
(Click for big picture)
A lot of people have been encouraging me for years to add Google ads and Amazon ads to my blog because as they point out, those ads could pay the server costs which is about $600 annually with the increase in traffic that has been gradually happening over the years. I have had a few sponsoring ads on my blog all along and those have helped with these costs for years as well as the kind donations from a number of generous souls.
The beginning of this month I finally applied to Google's Adsense for an account. They had a bunch of tweaks they needed done to the blog's structure which hasn't been updated since 2010 and that took a while which has occupied all of my Blog time over the past two weeks. It appears to now be running smoothly and you'll see up to three Google ads on a page. At the moment two appear in the right side bar on the home page and two appear within articles on the post pages and then there is a third down at the bottom right.

Going through the the application with Google was an interesting process. It found some minor problems with my blog's layout. I'm using the default TwentyTen theme with my own child theme which has a few tweaks. The biggest problem though turned out to be that I didn't have a SiteMap.html and my Robots.txt file was messed up. Fortunately some helpful people at Google support provided insight into how to fix these – it just took a while as each round of fixes had to then run past Google's checking system again. Patience was a virtue.
The Spider Simulator at FeedTheBot.com was invaluable in figuring out the problems with my blog's structure and then fixing them. There are a number of useful tools on that site and it links into Google's webmaster tools.
My blog runs on WordPress which I have installed on my web hosting server. To fix the site map problem I used the plugin "Google XML Sitemaps". That's the one seems to work well. There are a lot of site map plugins and I stopped trying them as soon as one worked.
The plugin "Quick Adsense" from QuickSense.net was exactly what I needed for placing the ads within the contents of posts – highly recommended. It is also worth having the "Google Publisher" plugin which is from Google but they need to integrate the functionality of "Quick Adsense" because their plugin is not yet up to par. Google needs to hire the QuickSense programmer.
For the robots there is the issue that some of the search engines abuse web sites by searching them too frequently. To that end I have a number of them blocked. I had figured out years ago which robot web crawlers (spiders) to block by watching my log files for huge drains on bandwidth. The text below allows Google to index and it was specifically the third and fourth which were needed to make Adsense work properly. The Crawl-delay is supposed to slow robots down so they don't hit my site too hard. They've got far more powerful computers and can crash a web site with their demands when they do indexing. The last line indicates where my site map is located so the web crawlers can find it easily.
Robot.txt file from Sugar Mtn Farm:
#SMF and other robot file - allow major indexing
# robots.txt generated at http://www.mcanerin.com
User-agent: Googlebot
Disallow:
User-agent: googlebot-image
Disallow:
User-agent: googlebot-mobile
Disallow:
User-agent: Mediapartners-Google*
Disallow:
User-agent: *
Disallow: */cgi-bin/
Crawl-delay: 120
Sitemap: http://SugarMtnFarm.com/sitemap.xml
In addition to the two or three ads we also have a new search feature, also run by Google near the top of the right sidebar. I like Google's search much better than the search function built into WordPress because I can do more complex searches using OR ( and ) as well as – (NOT). Let me know how you like it.
Things like the calendar, visitor maps and counters and such have been moved down to the bottom of the blog. If you've never checked out the counters and maps do so and enjoy. It is truly amazing how the internet brings people together from all over the world! The calendar and Archives index is a quick way of indexing back into the nearly 2,000 past posts on my blog.
The header image at the top is normally a photo relevant to that month but for the moment I've set it to randomly rotate through past headers – enjoy!
Lastly, the right side bar and the bottom of the page are now fixed. People had left comments that they missed a lot of the features found there. These areas of my blog had gotten messed up back in January and I had not had a chance to fix them yet. Doing the touch up for Google AdSense also gave me a chance to work on those areas. Check out the entire right sidebar and bottom of the page to see what's there and be sure to read the new Privacy Policy.
Let me know how you like the changes and if you find any problems. I write all this down in the hopes that it might help someone else get through the process a little more quickly and less painfully, and also so I'll remember the details incase I have to do it again. This is not stuff I mess with often…
New posts you might have missed in the mess:
April Snows
Blog Updates April 2014
Firewood Borer
Exploding Dish of Color
Piglets Sunning
Hope's Gore
South Field Winter Paddock
New Piglets Nursing
Piglet & Chicken Sunning
Outdoors: 43°F/27°F Sunny
Tiny Cottage: 66°F/62°F
Daily Spark: What do they do when you reach your happiness quota?