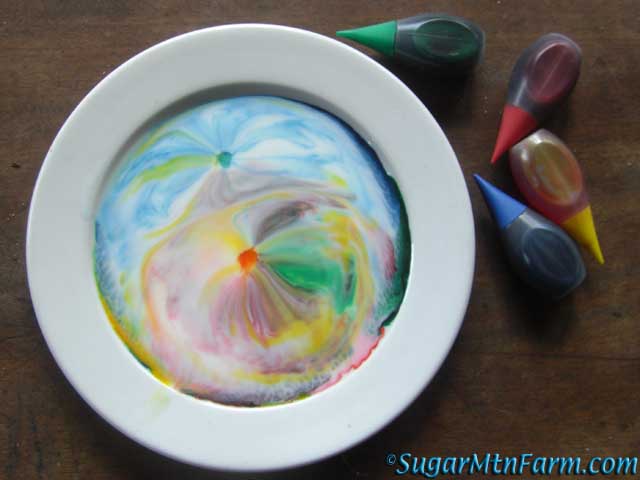 Milk, Soap, Color – Explosions!
(Click for big picture)
Hope was doing some experiments with surface tension and solubility of dyes in water vs fats. Exploding colors! It is quite beautiful as a still image but the motion that was going on was even more impressive as the dyes shifted around slowly and then would all of a sudden speed up for a moment.
New posts you might have missed in the
mess
:
April Snows
Blog Updates April 2014
Firewood Borer
Exploding Dish of Color
Piglets Sunning
Hope's Gore
South Field Winter Paddock
New Piglets Nursing
Piglet & Chicken Sunning
Outdoors: 51°F/30°F Sunny
Tiny Cottage: 65°F/61°F
Daily Spark: The Freudian embezzler had a crooked Id.