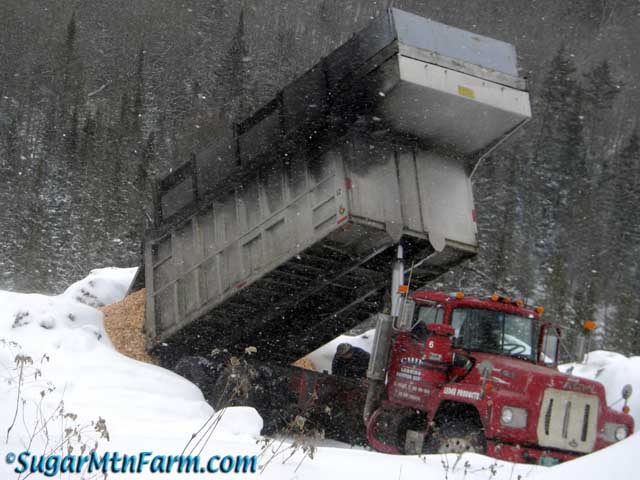 Winter Wood Chip Delivery
Wood chips make a good foundation for deep bedding pack. We put them down in layers, continuing to add more over the winter. This creates a composting pile of organic materials that soaks up fluids and generates heat to the pig's bellies keeping them warm in the winters.
We have had a planned break from farrowing so we could work on finishing off the interior of the butcher shop. It is now officially Spring, although we're still up on snow pack, and the sows have started farrowing.
The 40 cubic-yards (12 tons) of fresh wood chips were delivered and then immediately added to the nurseries before the sows were given access so as to increase the bedding pack such that they have nice nests for the coming litters of piglets.
Outdoors: 24°F/-4°F Sunny
Tiny Cottage: 65°F/59°F
Daily Spark: If you are living in a tent or yurt might be paying at tension.