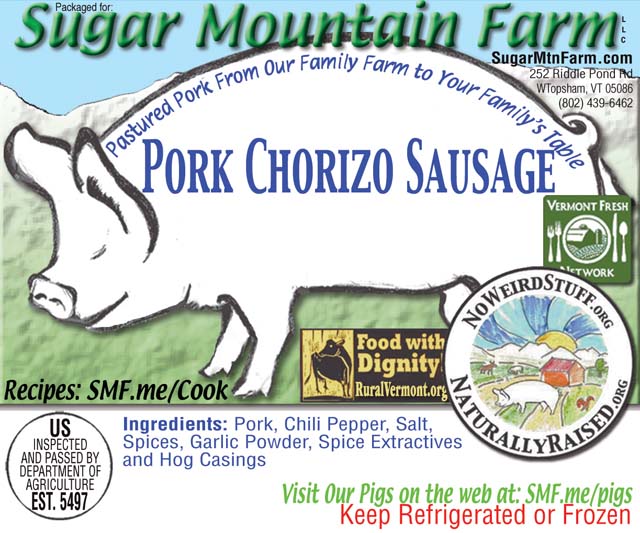 Chorizo Fresh Linked Sausage Label
This week we added a new type of fresh linked sausage called Chorizo made from our Sugar Mountain Farm pastured pork.
Chorizo
is a traditional Spanish style sausage. The Chorizo linked sausage joins our Hot Italian links, Sweet Italian links, Sage Breakfast bulk sausage and Polish Kielbasa in local stores where you'll also find our all natural hot dogs and our other pork in these stores:
You'll also find our hot dogs at these restaurants:
Enjoy!
Also see: our other sausages.
Outdoors: 24°F/-6°F Sunny
Tiny Cottage: 65°F/59°F
Daily Spark: Evolution believes in you.