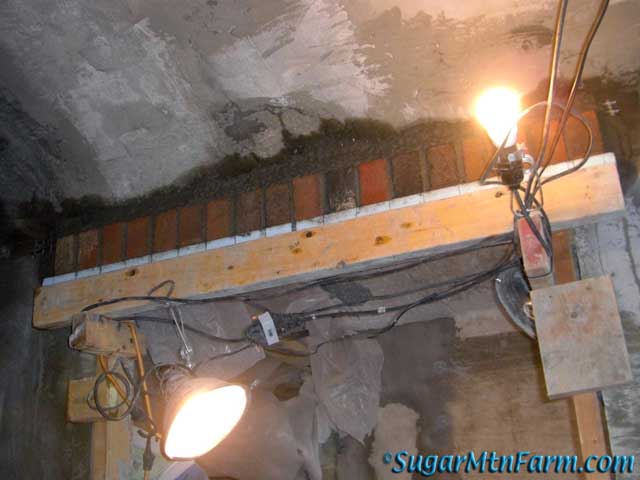 Flat Brich Arch over Doorway
As a small flourish to give the butcher shop entry and front area a more antique and homey feeling I did brick flat arches over the doors and window in these non-wet, non-production areas of the hall and inspector's office.
In the last month we've gone from the rough structural poured walls to parge which corrected some minor flaws, paneling in the wall cabinets, plastering walls and brick arches. The bathroom is diamond ground smooth and the initial cutting room is cure aging so that it can be ground. This week we finished the inspector's office and started doing the front hall – the last room that needs plastering before we open.
It is amazing how these finishing touches are changing the rooms from rough construction to really gorgeous spaces.
Outdoors: 14°F/-14°F Sunny
Tiny Cottage: 65°F/60°F
Daily Spark: Language is interesting. Sometimes one word will appear within another in an interesting way. I've heard that "Vegetarian is an old word for bad hunter." Perhaps the diminutive form vegan is the word for prey.