Picking Over Granite & Marble
This is not a current picture. This lovely pile of rock is now buried under many feet of white snow. All the granite and marble we're going to use for the winter has been picked and is stock piled on pallets close to the cottage and butcher shop where we can access them.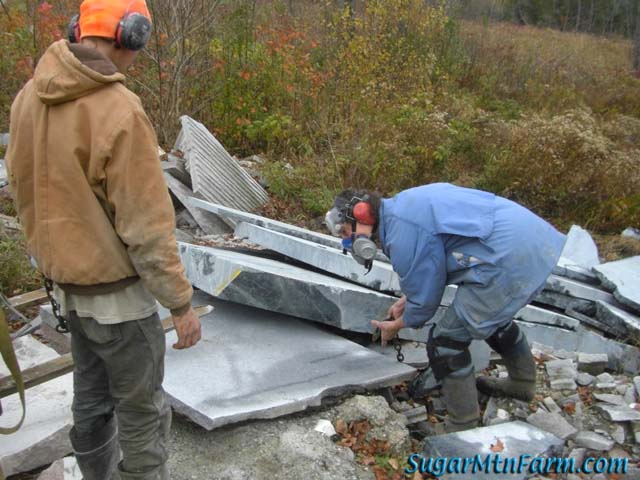 Safety First
You'll notice Ben has ear protectors on and the dust mask and eye protectors too. Working with stone can be very loud and dusty. Diamonds are a girls best friend, they cut through solid stone, but ear muffs and respirators are a must have.
Outdoors: 34°F/-4°F 1/2″ Rain – Imagine that!
Tiny Cottage: 66°F/59°F
Daily Spark: Live to reverse evil.