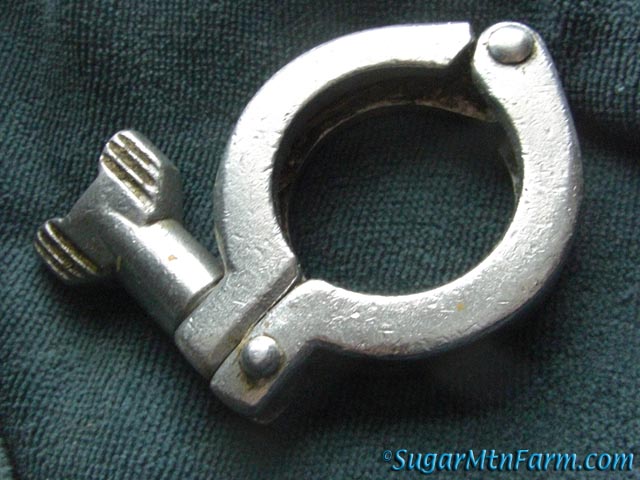 Stainless Steel Hose Clamp
Will and Ben found this in one of the hay bales they were feeding out. Last year we found a big
knife
. Fortunately we found it rather than the pigs or tractor tire.
For more interesting things see these
found objects
.
Outdoors: -2°F/-17°F Sunny
Tiny Cottage: 62°F/55°F
Daily Spark: Today, on a related found object note, while looking in a catalog at shower heads for the butcher shop bathroom I stumbled on one that had a built in musical speaker system. That is just totally bizarre. Let's combine two activities, water and electricity, where I just don't want to think about being the conductor. A shower is a well grounded place and you're in the middle… What's next: A shower head that you screw into the light socket? Plug in, turn on and crank up the juice – That will be quite the song and dance!