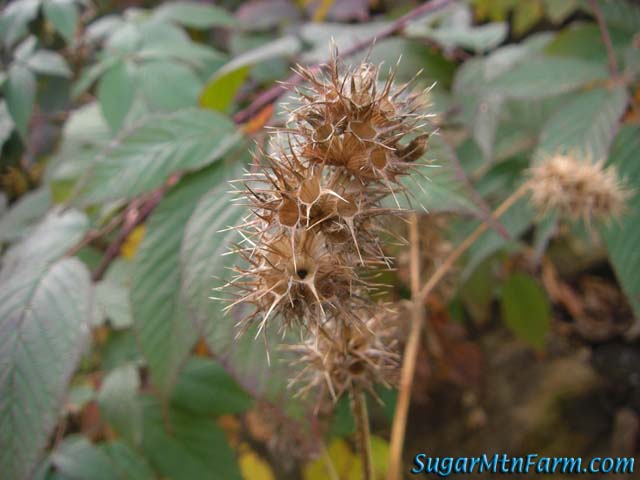 Prickly, Prickly, Prickly
A lot of plants have teeth and claws.
No touch me on pain of pain they say.
But those with toughie tongues,
draw them in and munch them down.
Funny thing. I would not want to eat thistles, burdock, briars, raspberries and all these other things that have sharp pointy parts all over them. But pigs, like giraffes, love these sorts of prickly things. Spicy!
Outdoors: 11°F/-13°F Cloudy, 1″ Snow
Tiny Cottage: 65°F/57°F
Daily Spark: An analgesic is a pain reliever. An anal-gesic gets rid of a pain in the ass. Now there's a market!