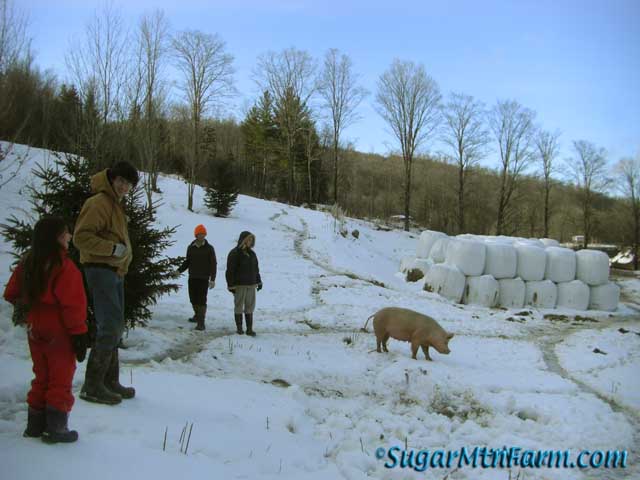 Sow Investigated Our Christmas Tree Hunt
We get our Christmas trees from small conifers growing in our pastures. These trees get lots of sunlight and have little competition so they grow very densely.
Walter Balancing Christmas Tree
Our trees are small, to fit our tiny cottage. This one will fit on our dining room table in the front window.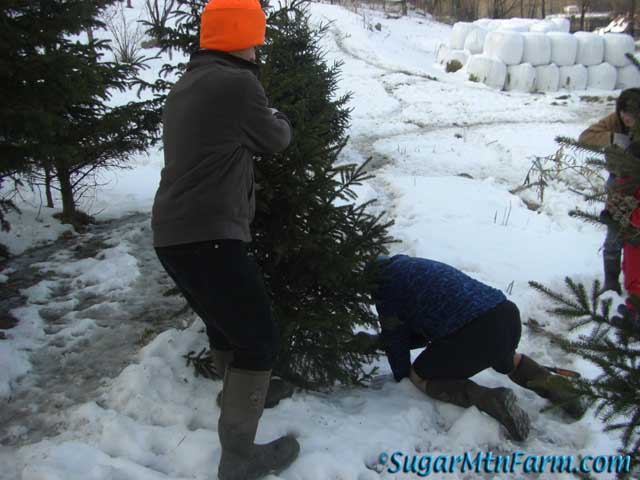 Will Bending Tree as Walter Cuts
We've actually cut the same tree down three times over the years in many cases. The bases keeps shooting up new tops that are ready to cut again in about five years.
Ferret in Ben's Hood
The ferrets came along for the ride.
Hope with Jacket Warmer
Natural Decoration
After we got the tree back to the cottage and hung from the ceiling over our dining room table I discovered the birds had already decorated it with a very tiny nest.
Outdoors: 23°F/17°F Sunny
Tiny Cottage: 65°F/62°F
Daily Spark: When the dula retired her clients had a mid-wife crisis.