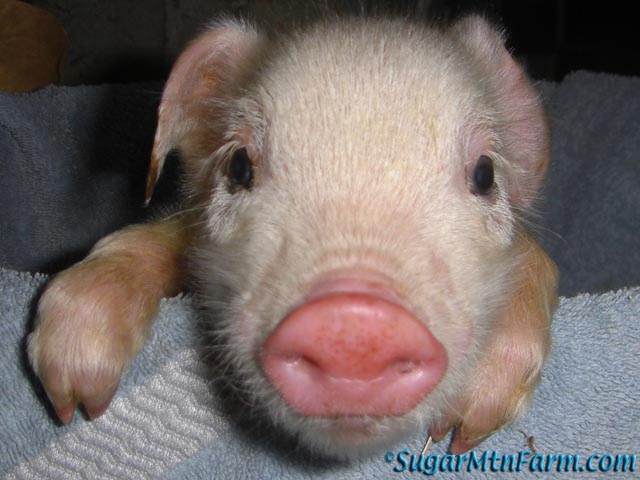 Peek-a-Boo Pig in a Bucket
Now that winter is officially here eight new litters of piglets have been born this week just in time for Christmas. I expect we'll see a whole bunch more before the week is done – perhaps right on Christmas day.
This little guy was a kitchen pig, one we brought in for a little while as he wasn't doing so well. He disagrees, now, and says he's ready to head back out. He keeps popping up to the top of the five-gallon pail and peeking out at us.
Outdoors: 27°F/13°F Sunny
Tiny Cottage: 66°F/59°F
Daily Spark: When I'm worried and I can't sleep, I count my blessings instead of sheep. -Irving Berlin