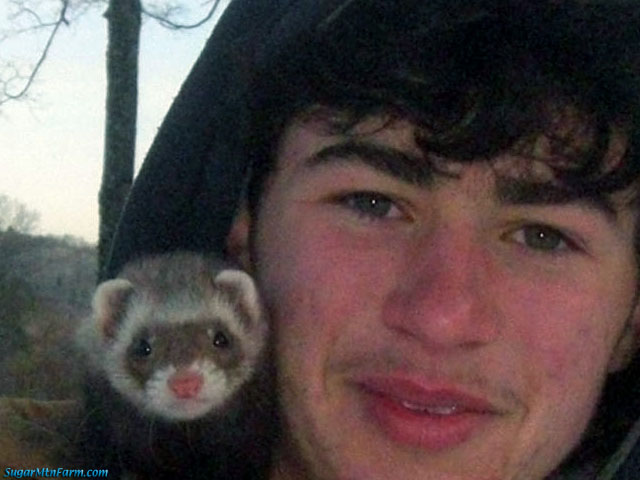 Luna and Ben
It's been a while since we've had a ferret face post so here's Luna sporting her winter fur coat. She wears only the finest mink because she's a high brow lady of fashion.
Outdoors: 31°F/29°F Partially Sunny
Tiny Cottage: 68°F/61°F
Daily Spark: Real experts are not that way because they have a degree or license but because they do something many times in many circumstances and think about what they do.