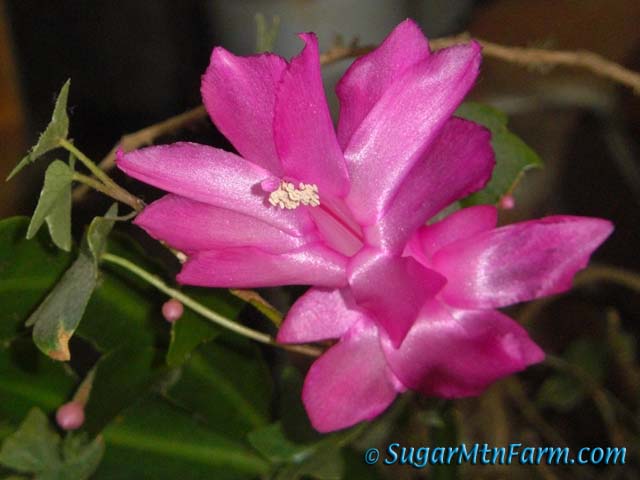 Christmas Cactus Blooming
Just a pretty flower. The first of many we'll see in the coming weeks as the Christmas cactuses in the bathroom arch planter begin blooming.
Related Posts:
Bathtub Arch
Bed & Bath Doorway Arches
Stone Coat Hangers
Cottage at Five Years
Christmas Cactus 2011
Christmas Cactus Bloom 2005
Outdoors: 34°F/24°F Sunny
Tiny Cottage: 68°F/62°F
Daily Spark: Beware the Secret Association of Northern Toy Assemblers.