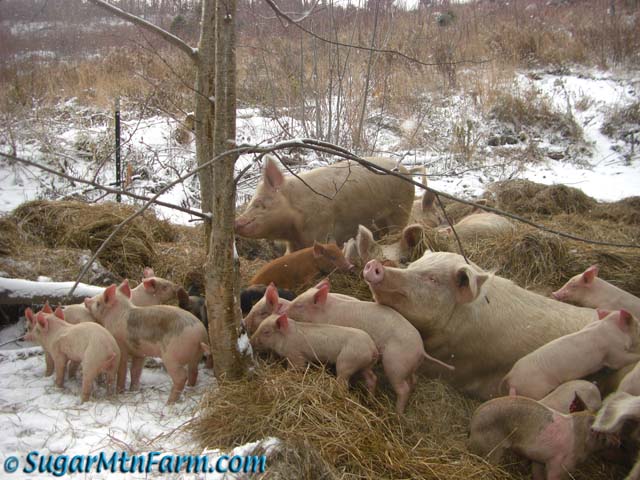 Sows and Piglets Waking on a Snowy Day
These eight sows and their 92 piglets are on paddock ten of the upper fields in a grove of trees. The brush and trees provide wind protection. They actually could be deeper under the evergreens but like this spot because the sun shines in making it a good place to loaf.
Recently the snow has started to build up. We'll be weaning these soon and moving them all down to the south field plateau region.
Outdoors: 34°F/22°F Sunny
Tiny Cottage: 59°F/56°F
Daily Spark: If you save something and wait long enough you'll find out what is important or not, or you'll forget.