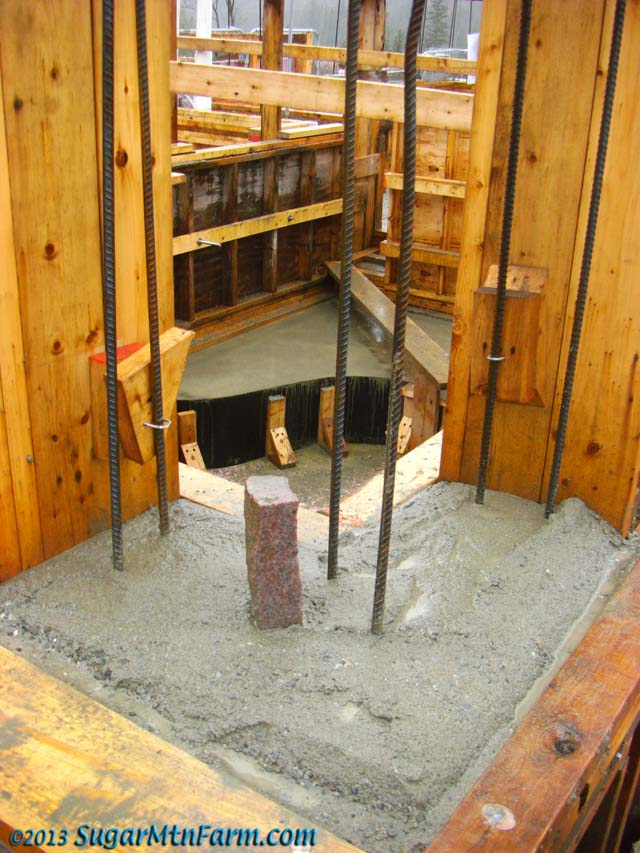 Interlocking Point for Concrete Pour
We have neither the money nor the expertise to pour the entire building all in one shot, as thrilling as that might be. My solution is to carefully plan my cold joints.
This is the south west corner of the Abattoir about 15′ up the wall. The rebar and stone helped to lock this pour to the next when the time came.
By leaving the surface of this pour rough and wetting it we got better bonding.
The keying and bevel of the bump help to make sure no moisture will travel inward on the cold joint.
For extra insurance I made the walls a little thicker for a bit of extra strength.
Outdoors: 54°F/28°F Cloudy
Tiny Cottage: 60°F/58°F
Daily Spark: When you're paranoid there are no coincidences.