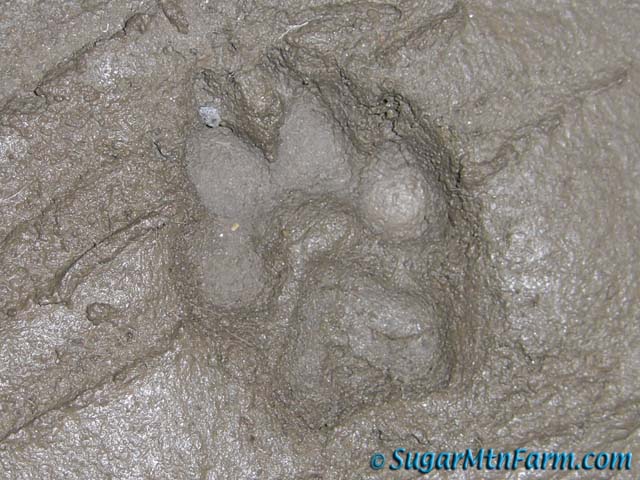 Inspector's Imprint
After I got done doing the initial cutter room's floors the inspectors came by at night and checked my work. In the morning I found their signatures of approval.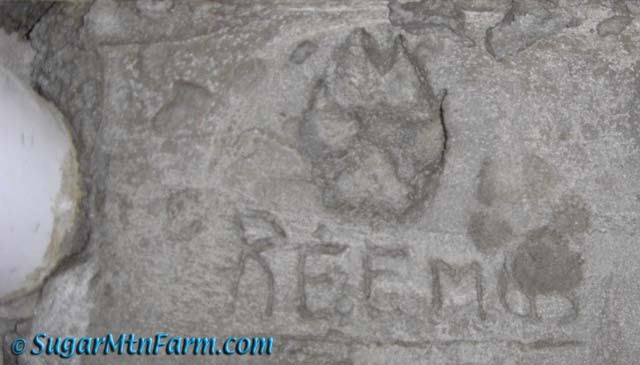 Signatures of Remus and Romula
Fortunately they were quite considerate and did not sign my smooth floors in visible places. In fact, all of the signatures are in places that will be covered over. I guess they just wanted to leave their mark on the project.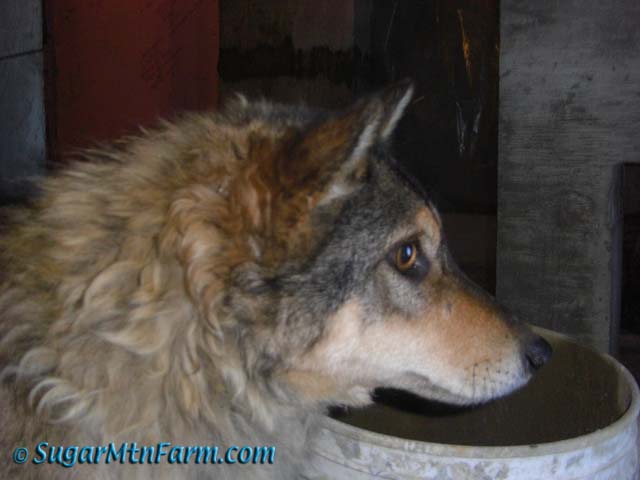 Katya Monitoring Work
This is
Katya
who watches me as I work. Yesterday I did the coves and curbs in the initial cutting room. I also got the bathroom floor floated. I completed the office floor floating, curbs and coves a few days ago so this leaves only the hall for floors and bathroom coving and then the lower parts of the rooms will be completed, ready to cure for a month so I can apply the polyurea seal.
Outdoors: 27°F/14°F 2″ Snow
Tiny Cottage: 59°F/55°F
Daily Spark: A vacuum hates nature right back.