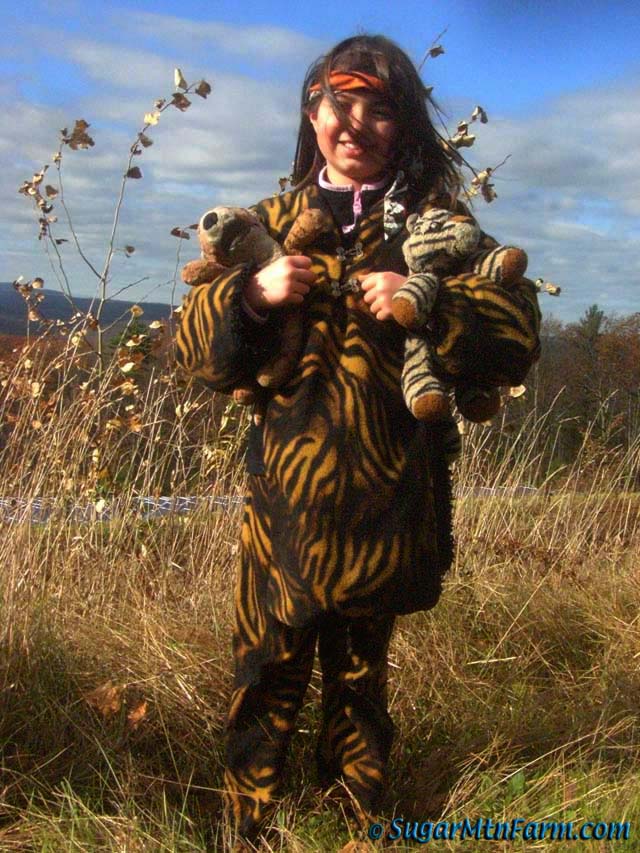 Tiger Hope and Friends
We spotted this tiger in the grass.
The outfit is one we have been sewing bits together this year so that Hope can match two of her furry friends. She asked me to post this picture for a friend in Ireland to see. Say "Hi" Louisa…
Behind the tigers in the grass you can make out the new solar electric array at the Adams Farm in Athol, Mass.
Today Ben and I poured the final hard coat of the initial cutting room in our butcher shop. We're getting to the point of final finished surfaces. Up until recently everything had been structural elements that are hidden away by the time we're done. It is good to finally be doing finish work.
Outdoors: 37°F/24°F 1/8″ Snow gradually over day
Tiny Cottage: 59°F/56°F
Daily Spark: My Celtic writing was Runed.