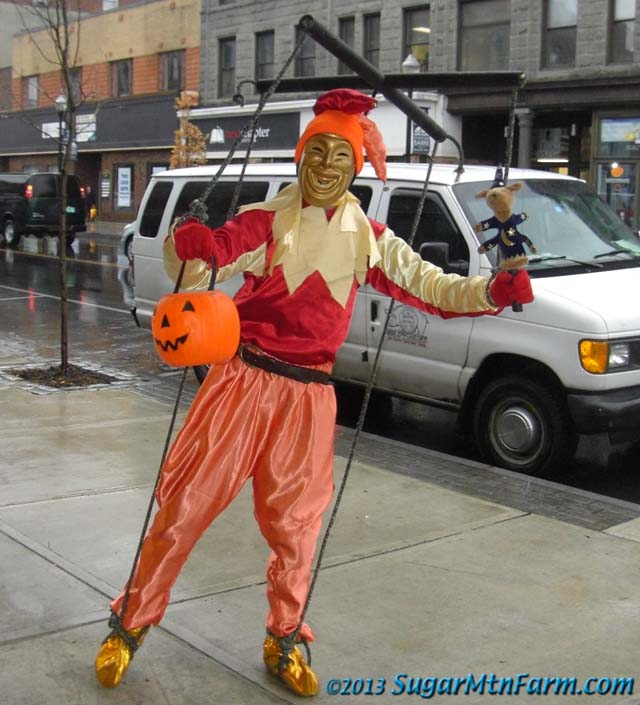 Ben as a Jester Marionette
Scenes from this year's Halloween in Barre, Vermont.
Will as a Headless Farmer
Don't shave with a scythe says he… Will's costume head would pop up off his neck and spin around as he walked.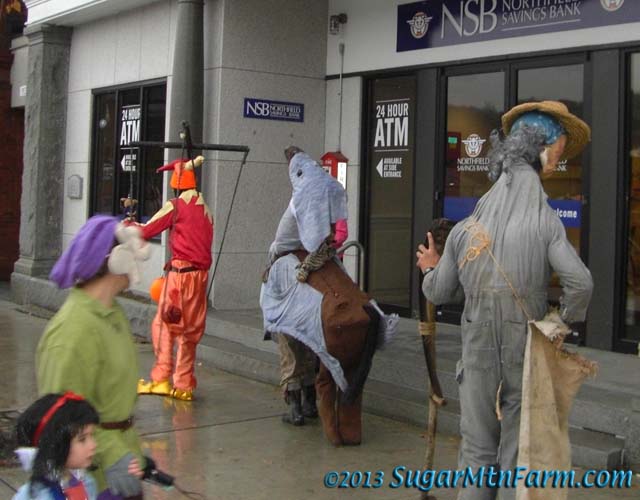 Hope as a Hippogryph
Ben and Hope sewed their entire costumes from scratch.
Tigers Riding Hippogryph
Halloween is a big art project each year with thinking going along much of the year and then a blaze of building starting October 1st when costuming construction is allowed to begin.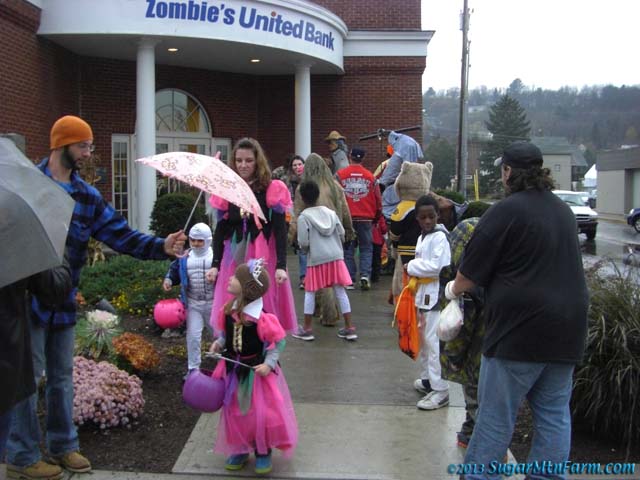 Monsters Invading the Zombie's United Bank
Brain bank?
Barre, Vermont Halloween Street View
The local town of Barre, Vermont is pronounced like the word "strawberry" as opposed to Barre Harbor, Maine which is pronounced like a "bar" of soap.
Outdoors: 44°F/27°F 2″ Rain
Tiny Cottage: 59°F/56°F
Daily Spark: When you're paranoid there are no coincidences.
Also see:
Halloween 2015
Halloween 2014
Halloween 2013
Halloween 2012
Halloween 2011
Halloween 2010
Halloween 2009
Halloween 2008
Halloween 2007
Halloween 2006
Halloween 2005