Ramp Form
It is important to have side projects that can soak up extra time and materials. This is especially true when pouring concrete. It is near impossible to know the exact amount of concrete that will be needed in complicated forms, the exact amount ordered does not come off the truck and it is really, really bad to be shy a bit leaving a pour unfinished.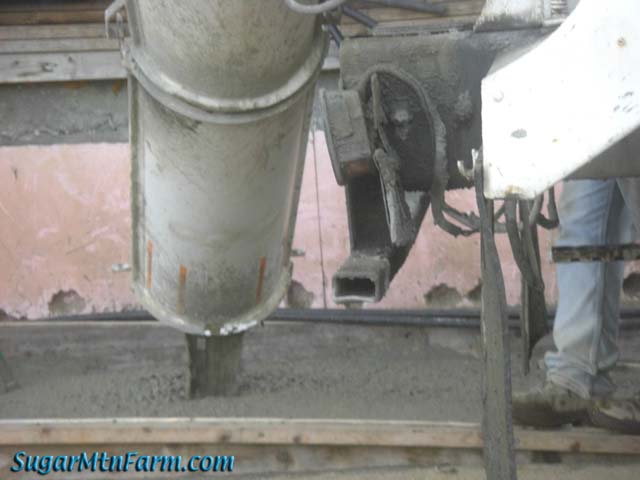 Pouring Extra Concrete in the Ramp
Thus I always order extra and with every pour we have a side pour, a side project that can use a bit of concrete, typically a few cubic feet to two yards depending on the size of the main pour. In this case our side pour was a ramp that descends from the sidewalk down to the inspector's parking slab. The sidewalk was a previous side pour that soaked up excess concrete from other projects.
Outdoors: 39°F/30°F Overcast, Light Afternoon Snow
Tiny Cottage: 60°F/56°F
Daily Spark: I've been around long enough to have ups and down. So you get over it. -Allen Greenspan, Fed Chairman